Down they go:

Here is why, via Ambrose Evans-Pritchard:
Container shipping from Chinese ports has collapsed since the outbreak of coronavirus and has yet to show any sign of recovery, threatening weeks of chaos for manufacturing supply lines and the structure of global trade.

Almost half of the planned sailings on the route from Asia to north Europe have been cancelled over the last four weeks. A parallel drama is unfolding on routes from the Pacific rim to the US and Latin America.

Lars Jensen, from SeaIntelligence in Copenhagen, said the loss of traffic was running at 300,000 containers a week. This would cause a logistical crunch in Europe in early March even if the epidemic is brought under control quickly.

"The dominoes are toppling through the whole chain. When ships don't leave port in China, they don't stop to pick up cargo in Hong Kong, Saigon, or Singapore either. Freight rates are in free fall," he said.
Yep.
Some better news from Korea:
South Korea's exports moved up 12.4 percent in the first 20 days of February, customs data showed Friday, led mostly by chips and auto parts.

The country's outbound shipments reached $26.3 billion in the Feb. 1-20 period, compared with $23.3 billion a year earlier, according to the Korea Customs Service.

By product, exports of chips soared 15.4 percent, and outbound shipments of auto parts surged 40.6 percent.

But the average daily exports — which reflect working days — fell 9.3 percent on-year in the first 20 days of February, the data showed.

South Korea will announce its monthly exports data on March 1.
Exports to China fell but I suspect alternative sourcing of tech products lifted the rest.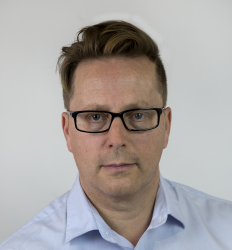 Latest posts by David Llewellyn-Smith
(see all)