The Australian's James Kirby asks this very question today:
Nobody wants to believe it's true but it's becoming obvious that investment property as a source of income is fast becoming a mug's game…

It's the flip side of a mind-bending acceleration of residential property prices over the past two decades that has now left us with yields (or income from the property expressed as percentage of the property price) that are at unprecedented lows…

There is a deep problem here. Put simply, an older generation who thought they could live off income from investment property are very often extremely disappointed in the reality of investment property ownership…

A later generation who are buying at the levels where the yields are less than 3 per cent and trying to make it work by hoping for good price appreciation coupled with negative gearing have bigger problems — they are unlikely to make the profits of older generations and the income proposal is hopeless…

AMP chief economist Shane Oliver has just published an interesting exercise in which he attempts to explain residential investment property on the same metrics as shares…

On Oliver's calculations, if we try to create a PE ratio for residential investment property, the PE is a whopping 50 times for residential property compared to about 12 times earnings a few decades ago…

As for trying to make an income from it in the meantime, owning property and hoping to make an income is a mugs game.
Gross rental yields – which do not factor in costs like land taxes, rates, maintenance and management fees- have collapsed to near record lows, according to CoreLogic, with Sydney and Melbourne most depressed: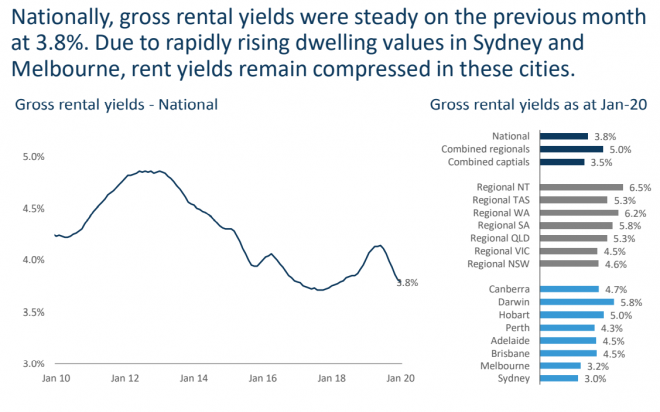 This means that investing for income is a mugs game. It also suggests that dwelling values are way over-valued.
Thankfully, our partners at Nucleus Wealth (who run the MB Fund) have developed a free Australian Property Calculator, which helps you ascertain the merits of investing in property versus shares.
Give it a go and decide for yourself whether investing in property is indeed now a "mugs game".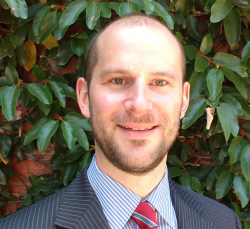 Latest posts by Leith van Onselen
(see all)