Perhaps freshly off the blower with Highrise Harry, Gottiboff explores some COVID-19 scenarios today. If it is stopped he says:
…On the weekend I was yarning with a Hong Kong resident who has temporality switched his base to Australia. He tells me the coronavirus is far more destabilising than the riots and a great many Hong Kong people are now dusting off their exit plans. Expect greater migration pressure from both Hong Kong and China once the crisis is over.

That will create a higher dwelling demand at a time when the market is already booming. First home buyers are back. We are looking at a severe shortage of dwellings in many areas, and that balloons prices. The looming housing shortage was created by the credit squeeze which triggered a severe drop in building. So now the higher demand threatens to explode the market because of the supply shortage.

Now let's assume the share market is wrong and the coronavirus becomes a lot more serious. All the current discussion is about GDP growth rates and economic indicators. But in China and the rest of the world, shortages will multiply in food and many goods.

That means higher prices, and in time, higher inflation rates. And once higher prices get into the system they multiply via wages. Australia will be among the worst sufferers because our dollar will fall along with the prices of minerals, thus increasing inflationary pressures. It will take a while, but interest rates will follow if the crisis extends for, say, six months. . And that will take the stream steam out of the property market and given our high level of consumer borrowing it will hit the economy. World sharemarkets that have not priced in a coronavirus risk will fall sharply.
OK, so let's bring some sanity to this. The upside scenario is probably right. More Chinese will come, if they can.
But they never wanted to stop coming. They just couldn't get money out any more. So it will be limited.
If the downside scenario transpires then nobody will be worrying about inflation, least of all the RBA and Australia.
We'll be wiped out by an outgoing tide of deflationary income loss that will then crash a tsunami into asset prices, destroying domestic demand.
The RBA will crank the QE pump like you will not believe.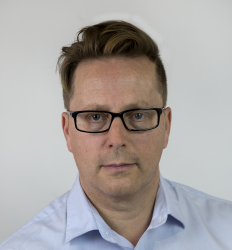 Latest posts by David Llewellyn-Smith
(see all)