Foxtel has reshuffled its senior executive team in a bid to reset its operating model:
Foxtel has reshuffled its senior executive team, promoting Les Wigan and Lesley Portwain to newly created roles across its broadcast and streaming operations, reporting to chief executive Patrick Delany…

Mr Delany said the departure of Mr Smith gives Foxtel the opportunity to bring forward its plans to reset its operating model.

"This will involve bringing best-in-class digital technology, including that created for the Kayo Sports streaming platform, across the entire group with the aim of delivering a material improvement in efficiency and customer experience."
Foxtel reminds me of Blockbuster. A dominant incumbent caught out by changing technology.
After holding a near monopoly over cable television, and fleecing consumers with exorbitantly expensive subscription packages, its profit margins are being crunched as cheaper video-on-demand (VOD) services like Netflix and Stan take over and force it to compete: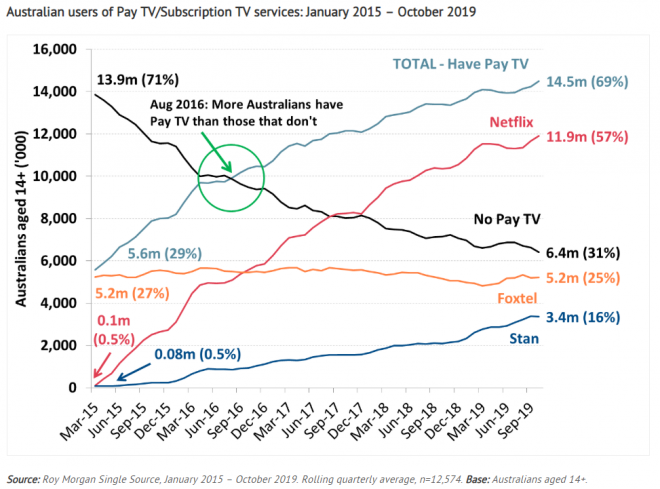 To make matters worse for Foxtel, the Australia's VOD streaming market is becoming increasingly crowded and competitive, with incumbents Foxtel, Netflix, Stan, Amazon and Hayu being joined by offerings from Apple, Alphabet, Disney, Facebook, Hulu, HBO, CBS and NBC.
Foxtel will be the biggest loser as it is forced to pivot from high margin cable services to low margin online streaming.
Consider Netflix, which recently passed Disney as the largest media company in the world. It has a global reach of some 120 million subscribers, very deep pockets, lots of first party content that is unavailable elsewhere and appeals to a variety of tastes.
Netflix is unburdened by legacy hardware like set top boxes attached to traditional cable. This keeps its costs lower and enables Netflix to offer Australian subscriptions for as low as $10. This is well below Foxtel's cheapest offering and, arguably, provides much deeper content.
Netflix's technology is also superior. Its App works seamlessly on most devices, allows content to be downloaded offline, time stamps progress, and rarely crashes.
Amazon, Disney, and Apple are also global behemoths with very deep pockets and expanding first party content.
With barriers to entry smashed, the best Foxtel can hope for is to stem the loss of subscribers through its sports offering. But ultimately, it cannot beat the internet.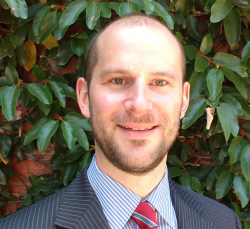 Latest posts by Leith van Onselen
(see all)