Last week, Professor Salvatore Babones warned of the 'moral hazard' inflicting Australia's universities, which would see them trying to socialise the cost of lower Chinese international student flows on Australian taxpayers:
Chinese student enrolments in Australian higher education have increased six-fold in the past two decades. Chinese students almost always pay full fees and are disproportionately concentrated in high-margin course-work master's programs. At least eight Australian universities rely on Chinese student tuition revenue for 11 to 26 per cent of their total revenue.

The coronavirus epidemic, and the travel bans it prompted, threaten to derail that particular gravy train. So it comes as no surprise that university vice-chancellors have lobbied aggressively to have Australia's travel ban lifted for Chinese students. This, despite the fact that most have prohibited their own staff and students from travelling to China — or even to Hong Kong. And despite the fact that university studies have been suspended in China and Hong Kong themselves.

How can it be that Hong Kong and Australian vice-chancellors have come to such radically different evaluations of their ability to safely manage coronavirus exposure? In another two words: moral hazard.

Moral hazard is the expectation that organisations (and their leaders) will reap the rewards of their successes while others will bear the burdens of their failures. If the government lifts its travel ban and 100,000 Chinese students fly into Australia, university revenues will continue the robust growth that has propelled Australia up the international rankings.

But if those students introduce coronavirus into the general population, Medicare — which means taxpayers — will pick up the bill. If Australian universities were required to reimburse the government for the costs of treating any coronavirus cases that could be traced back to their Chinese students, they would probably be much less eager to lift the travel ban.

Moral hazard is also how Australia's top universities got into the coronavirus bind in the first place. They ran enormous financial risks by recklessly expanding Chinese student numbers over the past 20 years. Many of us have warned about the real possibility — and potentially severe consequences — of a sudden drop in Chinese enrolments. Our warnings were ignored or dismissed.
Now another moral hazard is opening up: the possibility of a government bailout for Australia's beleaguered universities. Any proposals along these lines should be nipped in the bud.

Organisations that pursue risky rapid revenue growth should put aside reserves for a rainy day, or use their windfalls to buy insurance.
Predictably, after spending years milking Chinese students and privatising the gains, the universities are now pressuring the federal government to provide them with a bail-out, which Education Minister Dan Teehan is trying to resist:
Universities have been asking for help to get Chinese students back to Australia, with at least 70,000 still waiting offshore for travel bans and quarantine to expire.

The chair of Universities Australia, Deborah Terry… said universities were not overexposed to Chinese students…

The federal Education Minister Dan Tehan has told university vice-chancellors they have to "wring every last dollar" out of the money they receive from taxpayers if they want more funding…

"If we are going to ask the Australian people for more support, it is first incumbent upon us to maximise the value of what we already receive," Mr Tehan said.
Essentially, Australia's universities see a 'heads I win, tails you lose' situation from Chinese students.
When times are good, they enjoy the gains. But when the inevitable downturn arrives, they go cap in hand to taxpayers demanding a bail-out, as well as demanding the travel ban be lifted, thus exposing taxpayers and the broader community to the costs of any coronavirus outbreak.
If the universities need to save costs, perhaps they should look first at their vice chancellors exorbitant million-dollar pay.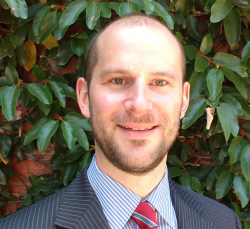 Latest posts by Leith van Onselen
(see all)