The prestigious Group of Eight (G8) universities may organise charter flights to bring Chinese students to Australia when the federal government's coronavirus travel ban is lifted. It is estimated that about 70,00 students at the Go8 universities have been affected by the travel ban. Some of the nation's universities will offer grants or fee reductions to students who have been affected by the ban:
Universities are offering fee discounts and reimbursement of airfares, and the Group of Eight is considering an airline offer of charter flights to bring tens of thousands of students to Australia, as the higher education sector wrestles with the coronavirus…

All Group of Eight universities say they are attempting to deal on an individual basis with students affected by the coronavirus travel bans.

The vice-chancellor of Monash University in Melbourne, Margaret Gardner, said… international students were essential to the Australian economy and the money from fees allowed universities to buy services from domestic suppliers such as security, cleaning, technical and so on…

The Group of Eight universities say they have been inundated with offers from airlines for charter flights to bring students to Australia. It is estimated 70,000 people are enrolled in Go8 universities for semester one.
Here is another reason why the Morrison Government should not lift the travel ban anytime soon. With the coronavirus reaching pandemic levels, the last thing Australia needs is tens-of-thousands of students from the epicentre of the virus inundating our universities.
Professor Salvatore Babones said it best last week when he explained the moral hazard gripping Australia's universities:
Chinese student enrolments in Australian higher education have increased six-fold in the past two decades. Chinese students almost always pay full fees and are disproportionately concentrated in high-margin course-work master's programs. At least eight Australian universities rely on Chinese student tuition revenue for 11 to 26 per cent of their total revenue.

The coronavirus epidemic, and the travel bans it prompted, threaten to derail that particular gravy train. So it comes as no surprise that university vice-chancellors have lobbied aggressively to have Australia's travel ban lifted for Chinese students. This, despite the fact that most have prohibited their own staff and students from travelling to China — or even to Hong Kong. And despite the fact that university studies have been suspended in China and Hong Kong themselves.

How can it be that Hong Kong and Australian vice-chancellors have come to such radically different evaluations of their ability to safely manage coronavirus exposure? In another two words: moral hazard.

Moral hazard is the expectation that organisations (and their leaders) will reap the rewards of their successes while others will bear the burdens of their failures. If the government lifts its travel ban and 100,000 Chinese students fly into Australia, university revenues will continue the robust growth that has propelled Australia up the international rankings.

But if those students introduce coronavirus into the general population, Medicare — which means taxpayers — will pick up the bill. If Australian universities were required to reimburse the government for the costs of treating any coronavirus cases that could be traced back to their Chinese students, they would probably be much less eager to lift the travel ban.
Basically, Australia's universities see a 'heads I win, tails you lose' situation, whereby they stand to benefit financially from lifting the travel ban, whereas taxpayers and the broader community will bear the costs of a coronavirus outbreak.
The Morrison Government should ignore the universities' vested interest pleas and prioritise the health and safety of the Australian public.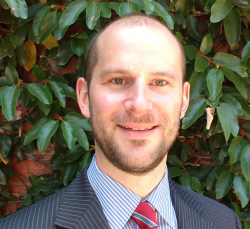 Latest posts by Leith van Onselen
(see all)