Iron ore prices for Febraury 14, 2020:

Spot stable. There is evidence of manipulation in DCE paper. Every day last week it surged in the final minutes of trade amd physical has dislocated. If I had to guess I'd say the big miners, or trading allies, are behind it.
Innews, the virus impact is still in a fog. The Goldman charts are a true "holy moly":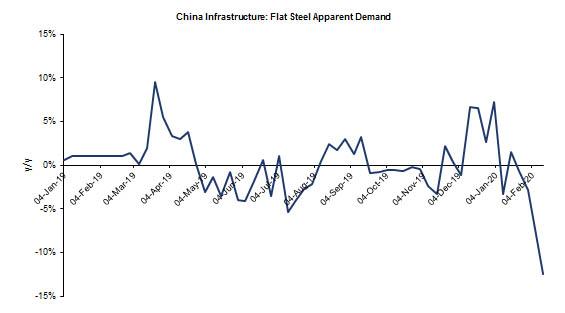 Construction demand at zero.
But how much steel production is offline? How much local iron ore production? How are bogged logistics impacting things? How much EAF is offline?
Via Nikkei:
Chinese demand had been expected to stay flat in 2020, but the virus epidemic has thrown this prospect into doubt. Spot prices on Australian iron ore heading to northern China have fallen to $85-90 a ton, down $8 from before the Lunar New Year break.

Iron-ore brokers are growing cautious, anticipating a slowdown in China's steel output.

Hunan Valin Steel says many of its business partners remain closed while it continues to run blast furnaces. This makes it impossible for the steelmaker to decide on the scale of a production cut, a company official says.

"The current situation forces steelmakers to adjust output, which loosens the supply-demand balance for iron ore," said an official at a trading company.
One would have thought so. At minimum, the inventory overhang should be epic and equally deflationary.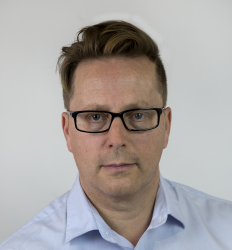 Latest posts by David Llewellyn-Smith
(see all)