Iron ore prices for February 13, 2020: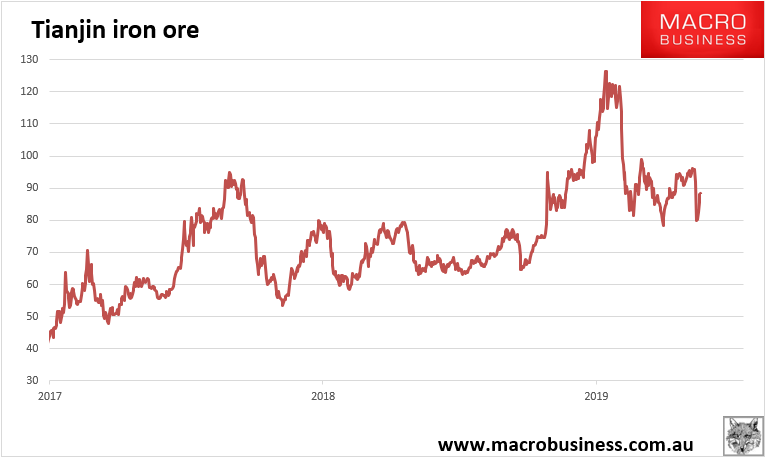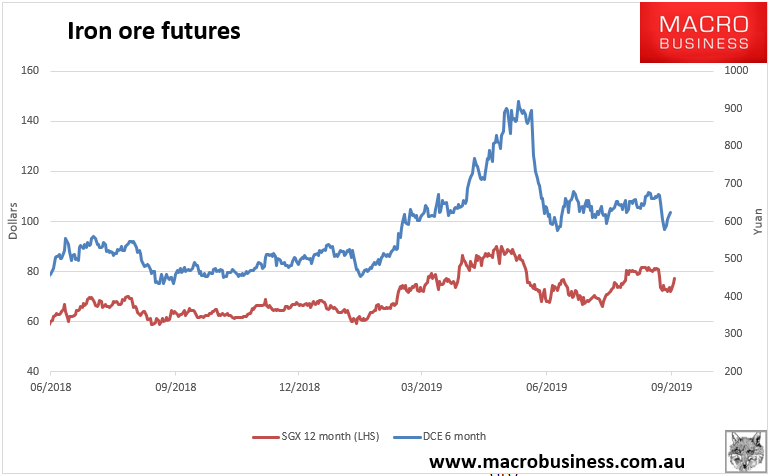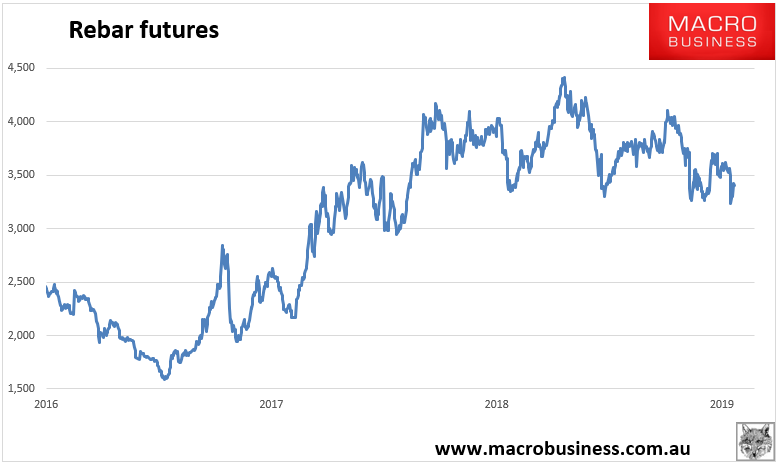 The market calmed down a bit. Physical underperforming paper can signal toppyness.
Via Reuters:
China's iron ore futures extended gains into a third straight session on Thursday as concerns over supply cuts from Brazil and Australia drove spot prices of the bulk commodity higher, but worries over the coronavirus epidemic capped gains.
There's no Australian supply problem. There is a major Chinese demend problem! Also at Reuters:
China's steel industry body has asked the government for help in overcoming transport disruptions caused by curbs aimed at stopping the spread of coronavirus, as steelmakers struggle to bring in raw materials for their plants or ship out products.

The China Iron and Steel Association (CISA) appealed to the Ministry of Transport to "take forceful measures" to ensure mills had adequate transportation to sustain their operations, according to a document seen by Reuters on Thursday.

The document, dated Feb. 12, said "extreme measures" taken to fight the epidemic, such as lockdowns on cities and roads in some regions, were greatly impacting mills' access to raw materials and their outbound deliveries of steel products.
Which is likely why this, from Clyde Russell:
The unloading of iron ore cargoes appears to have been affected, with Refinitiv data showing 28.2 million tonnes from 211 vessels was discharged in the first 12 days of February.

This is down from the 33.4 million tonnes achieved in the same period in February 2019, and it's also worth noting that the Lunar New Year holidays fell in February last year, which would have slowed unloading in that month.

The daily rate of iron ore being offloaded so far in February is 2.35 million tonnes, down from 2.93 million in January and 3.09 million in December.

The data also shows that 66 vessels carrying 10.3 million tonnes of iron ore are awaiting discharge, while 41 ships with 6.7 million tonnes are in the process of unloading their cargoes.

A further 192 vessels carrying 31.8 million tonnes are en route to China and expected to reach port by the end of the month.

All up, this gives a potential of about 77.6 million tonnes of iron ore arriving in China in February, down from 90.9 million in January and 95.8 million in December.
I guess, if mills are short, and can't get the product for whatever reason, they'll chase the price.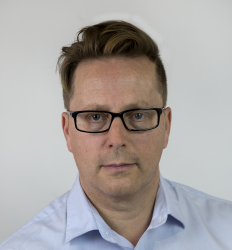 Latest posts by David Llewellyn-Smith
(see all)