Iron ore prices for February 12, 2020: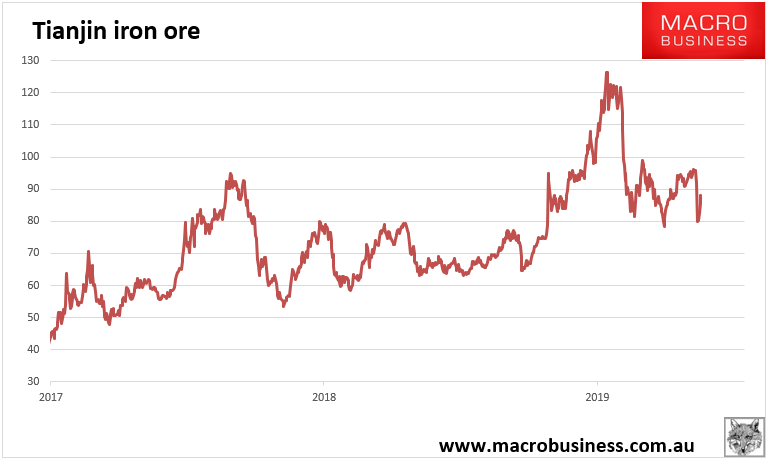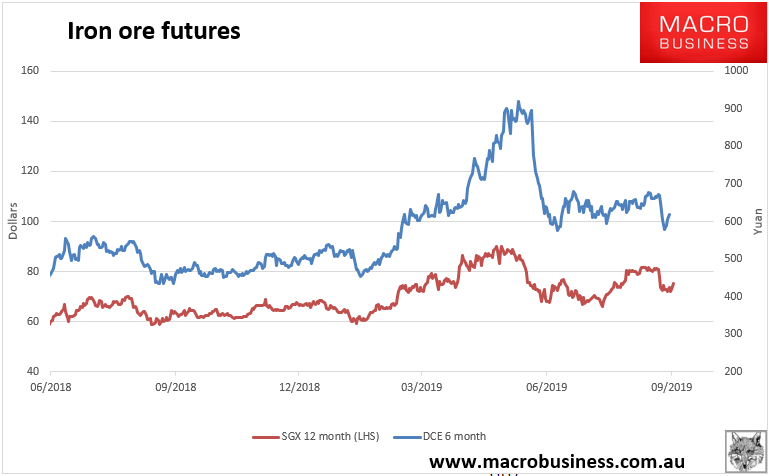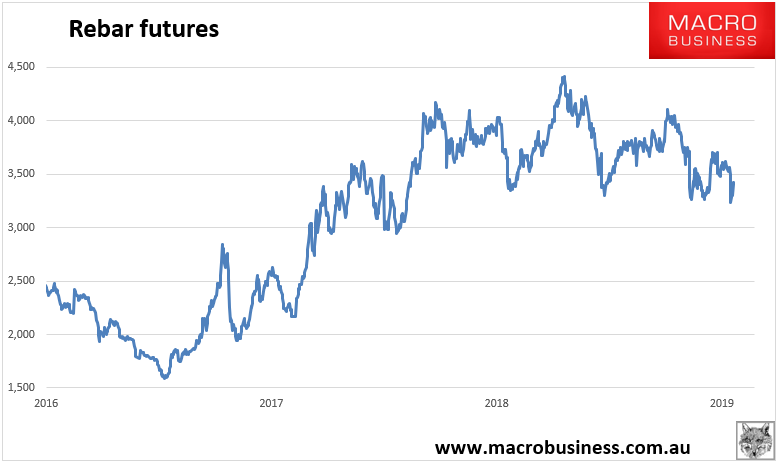 Spot up strongly. Paper too. Steel less.
Is it time for a virus boom? No. But at least there is now an argument for the price strength after Vale confessed yesterday, via the AFR:
Vale previously pledged to produce between 68 million and 73 million tonnes of iron ore in the three months to March 31, but on Wednesday that tally was downgraded to between 63 million and 68 million tonnes.

The cuts were forced by heavy rains and slow progress on resuming production at mines where there are concerns about the safety of tailings dams.

"The abovementioned estimates do not factor in any second-order effects of the coronavirus epidemic, which at the time of writing seems to be accommodated through price changes only," said Vale.
That's a big miss and there has be a serious question over Vale's pace of recovery now for the year.
No, it does not stack up against the demand shock underway in China. But if you believe that that will pass quickly as the virus uis contained, with stimulus, then Vale just put a rocket under your price assumptions.
So, will it pass quickly? Via Bloomie:
"Demand for construction steel is literally almost at a standstill," said Wang. After China extended the Lunar New Year break, and with the need for some workers to be quarantined, consumption is set to be affected for a considerable period of time, he said.
Steel inventories are way ahead of the last two years and are headed for a huge overhang (they will rise another three weeks seasonal yet) and there will be serious disruption to demand for several more months even if the virus bull case is met which ought to mean a slower draw down. China is relatively balanced on iron ore stocks right now so there's no immediate danger of destocking but steel prices should fall and iron ore with them.
So, no, I don't think we'll see a quick enough return of activity even in the bull case: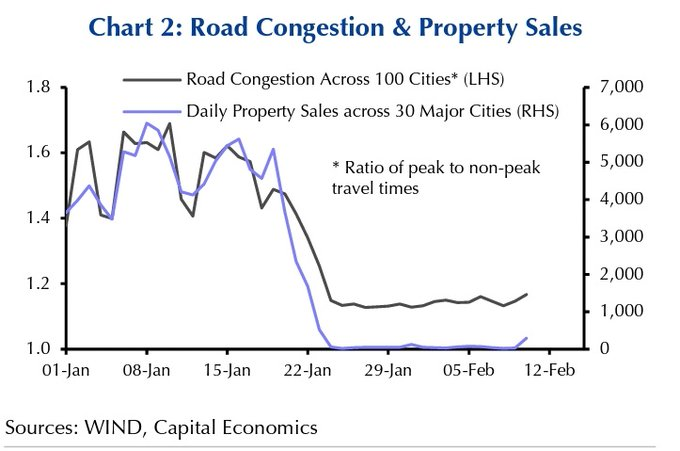 In the bear case, China goes back to work and nCoV takes off again.
The current iron ore bid is hopeful.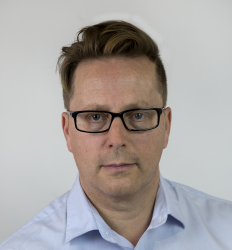 Latest posts by David Llewellyn-Smith
(see all)