We know about the demand shock. At Crikey:
The country's top eight (Go8) universities have the highest demand from China, so they are able to lock in their enrolments months in advance. All unis are marketing and taking enrolments all the way into week one, but these last-minute students make up a larger proportion of the cohort for those outside the Go8.

An industry insider, who declined to be named, told Crikey "It's a frantic last-minute revenue grab — Chinese students who don't succeed in securing their first-preference course are fielding offers. Marketing teams are swarming in Australia and on the ground in China in the hope of convincing as many as possible".
And the ABC:
Jason Cronshaw runs bus tours in the iconic New South Wales Blue Mountains and normally has six hop-on, hop-off buses on the road over December and January, but not this summer.

"During some of those days we only ran one bus and that was really just to try and ensure we were still out there servicing the people that were coming out, but we really were running on very few people," Mr Cronshaw said.

His family has run the Fantastic Aussie Tours business for more than four decades.
Now, the supply shock is suddenly everywhere. In construction via the AFR:
The scheduled closure of China's factories for the Lunar New Year holiday – extended in an effort to halt spread of the virus that has so far killed 909 people and infected 40,235 – was due to end on Monday and Australia's builders, who source products such as joinery, facade materials and structural steel from China, are watching to see if manufacturing resumes.

"A lot of contractors are notifying clients of potential delays," said Brett Mason, the chief executive of Sydney-based contractor Built.

"We're obliged under contract to give notice of any potential delay. We've been complying with our contractual obligations."
In tech:

In retail, vitamins and mining, at the AFR:
Vitamins group Blackmores went into a trading halt on the ASX as uncertainty rises over the impact of coronavirus on its China and Australian business, while electronics retailer JB Hi-Fi says it will use its market clout to ensure it has first access to electronics goods and mobile phones if Chinese manufacturers started to be squeezed.

Aurizon's chief executive Andrew Harding warned the coronavirus would delay the arrival of 66 rail wagons being made in Wuhan, China, after the Chinese manufacturer declared force majeure, invoking a clause in the contract over unavoidable delays outside of its control.
And myriad other sectors. Anyone who imports consumer or capital goods is at risk and it may well stay that way for months as the rolling shutdown fights with the nCoV spread..
The hit to the economy is going to be bigger than anybody thinks.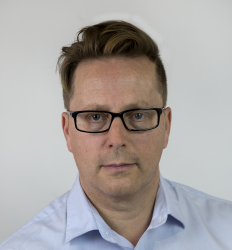 Latest posts by David Llewellyn-Smith
(see all)