Three weeks ago I wrote the following:
The formulation of the gathering catastrophe is simple. Coronavirus is loose in China. The Chinese Communist Party has declared war upon it and must win lest it jeopardise itself. As the virus explodes, the base case for that is now to progessively shut the country down for six-to-nine months. There is still an upside risk case that the CCP succeeds in choking the virus sooner, or a miracle drug appears, but with each passing day material economic harm well beyond SARS is being done to China. And there is an even higher probability risk case that the CCP fails and the world succumbs to a pandemic unseen since the Spanish Flu of 1918.

The second component is that Australia has the worst government in living memory. Morrison's administration is much worse than that of Tony Abbott or Malcolm Turnbull. It is stupid, corrupt and entirely absent policy process. It can't manage good times and it is fantastically inept in the bad.
Yesterday we had confirmation of the second leg of the catastrophe as the Morrison Government declared it was about to open the border to China. The dumbest and most reckless policy and political blunder I have seen in my lifetime. Literally threatening to kill large numbers of Australians in its own political base.
We can be reassured today that that will not go ahead as Morrison's panic-stricken clownshow is run down by the global pandemic. But the flip-flopping is anything but comforting. Morrison's ship of fools is clearly making stuff up as they go. From the AFR today:
Chief medical officer Brendan Murphy said state and federal governments had global pandemic plans ready to enact and were "preparing as a nation for every eventuality".

Under the plans, doctors would set up specially designated "fever clinics" to treat the sick, hospital wards would be made available to isolate cases and authorities would have the power to designate quarantine zones.

Professor Murphy said authorities would look at a number of factors before deciding whether further travel restrictions from other countries should be introduced, including the size of the outbreak, the profile of those falling sick and the risk of importing the disease into Australia.
The border may not be opened this week but it does not look like the weekend decision to let in 760 Chinese high school students has been reversed, via The Age:
A Melbourne high school principal fears parents may view a government travel ban exemption for Chinese year 12 students as an economic decision, rather than in the best interests of student health.

Victorian high schools are preparing to reintegrate 389 Chinese senior high school students, after the federal government announced on Saturday that up to 760 students stuck in China would be allowed to return to Australia despite the ongoing coronavirus travel ban.

…Returning students will have to meet strict criteria, including passing health checks and completing a 14-day self-isolation period in Australia. Students will probably start to arrive later this week.
And the poor kids will be instantly ostracised, naturally. No local kid wants to take COVID-19 home to granddad.
The whole notion was originally proposed by the Chinese Embassy in Canberra as a way to lever open the border. Even though all of its own schools remain shut and it can't get hundreds of millions of people to leave home and go to work.
But we must obey as Morrison follows his figurative bushfire holiday to Hawaii with this figurative version amid the pandemic.
Cometh the moment, rack off the man.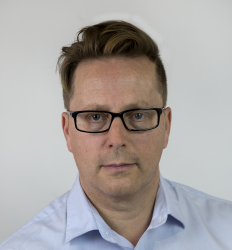 Latest posts by David Llewellyn-Smith
(see all)