Via The Australian:
"LNG demand has fallen off a cliff since January. An LNG trader just told me Chinese demand has 'disappeared', and buyers will be looking at all options."

The move could prove a major risk for Australia's LNG export industry, which supplied 46 per cent of Chinese LNG in the 2019 financial year, according to consultancy EnergyQuest.

The bulk of those volumes came from Queensland LNG projects, with the Origin ­Energy-led APLNG venture and Shell's QCLNG plant both being big ­suppliers to China.

The rapid fall in spot LNG prices will also compound the headache for Chinese buyers who are locked into contracts with Australian exporters, according to Credit Suisse.

…"Chinese LNG buyers are under pressure given the sudden demand weakness in the wake of the virus compounding the difficulty posed by contracted LNG volumes being priced much higher than prevailing spot prices," Credit Suisse analyst Saul Kavonic said.

"It appears to remain just a ­hypothetical risk at this point, but if force majeure were successfully invoked by Chinese buyers it could see producers forced to sell LNG cargoes into the spot market at prices close to a third of contract prices."
It is inevitable. If the virus persists, iron ore is next.
Meanwhile, the US supply boom doesn't care, via Platts:
Utilization at US liquefaction facilities continued its tear Monday, despite record low prices in the Asian end-user market, fears of trade flow disruption from the coronavirus outbreak and tepid demand due to mild weather.

The forward curve continues to show positive netbacks because of cheaper feedgas and falling shipping costs, according to S&P Global Platts Analytics data. While the current market fundamentals would typically incentivize US operators to schedule planned turnarounds, there is no indication that is happening in the near-term. The biggest US LNG exporter said last week it expected a lighter load of maintenance at its Louisiana terminal this year compared with 2019.

Gas deliveries to the six major US liquefaction facilities totaled approximately 9.3 Bcf/d on Monday, near a record level, Platts Analytics data show.
In part this might be the new trade deal. But gas volumes aren't going to stop until they breach cash costs anyway, which are always much lower than anybody thinks as taxes shrink, labour is cut etc…
LNG is an unfolding disaster internationally.
Of course, that's no problem for the Australia Tax. We're now paying double the price of Japan for gas produced here, $5.50Gj versus $11Gj. Hooray!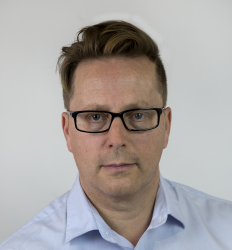 Latest posts by David Llewellyn-Smith (see all)