Yes. You must get ill, barbarian. At The Australian comes Deputy Head of Mission Wang Xining:
China has blasted Australia's treatment of Chinese students caught up in the coronavirus travel ban and suggested the Morrison government succumbed to "panic and over-action" in stopping flights to China.

Deputy Chinese Ambassador to Australia Wang Xining said China was "not happy" with the detention of Chinese students by Border Force officials at airports in Sydney, Brisbane and Melbourne on Sunday, and called for compensation for a small number who were forced to fly back to China.

About 70 students who were already on their way to Australia when the travel ban was enacted on Saturday were put in ­detention, had their belongings confiscated and valid visas cancelled.

"We are not happy about the situation because they were not alerted. There was not enough time to be alerted about the restriction," Mr Wang said.

"We got in touch with relevant authorities and ministries. As far as I know, most of them were finally cleared.

"We hope their rights and interests will be safeguarded including proper extension of visas if the validity is over. And also maybe proper compensation for some of the financial losses during this period."
So, why then is the CCP doing this? Via Bloomie:
In the last two weeks, China locked down some 50 million people in more than a dozen cities to try and stop the new coronavirus that has sickened thousands in the province of Hubei.

It may take as long as 14 days for the flu-like symptoms of the virus, dubbed 2019-nCov, to appear. Soon, China will find out if the largest mass quarantine in history has worked, or if undiscovered cases have quietly dispersed and seeded a far wider epidemic.

The travel restrictions in Hubei's 11-million-person capital of Wuhan began on Jan. 23—eventually halting air and rail travel, buses, subways and car services. The lockdown came days before the Lunar New Year, China's mass national holiday when people visit home or vacation. The aggressive plan aimed to keep the disease mostly in Hubei, slowing a viral diaspora officials feared could be carried invisibly by millions of Chinese travelers.
The evidence is that mobility reduction does help prevent the spread of the virus. Certainly not as much as interrupting transmissability but enough to be worthwhile if you have a moat handy. To wit, at Domain:
The latest Australian case was confirmed on Tuesday night in Queensland, where authorities said an eight-year-old boy had been diagnosed with the virus.

The boy is a Chinese national from Wuhan, and was a member of the tour group travelling with a 44-year-old man and 42-year-old woman also diagnosed with the virus last week. All three are from Hubei province which is at the epicentre of the coronavirus in China.

The boy is in a stable condition in isolation at Gold Coast University Hospital with the man and woman.
We can comfort ourselves that the CCP wants to share the virus with everyone not just Australia:
Beijing is seemingly displeased with Jakarta's decision to impose a travel ban to and from China amid its efforts to prevent a deadly coronavirus from spreading to the archipelago, with a Chinese envoy saying that such a ban could harm Indonesia's tourism and economy.

The travel ban, which is to be in effect from 12 a.m. on Wednesday, would prevent people who have stayed more than two weeks in China to visit or transit in the country. Indonesia is to also suspend visa-free and visa-on-arrival provisions for Chinese nationals.

Chinese Ambassador to Indonesia Xiao Qian asked Indonesia to follow the advice of the World Health Organization, which — despite having declared a global emergency over the deadly coronavirus — is not recommending countries restrict travel or trade with China.
And there are locals that want it shared too:
In a country with a population a quarter of that of China, there are over 35,000 shooting deaths in the US each year; an additional 75,000 gun injuries.
Will Australia issue a travel ban to the US any time soon?

— Stephen Koukoulas (@TheKouk) February 3, 2020
The logical fallacy of false analogy leading to all kinds of trouble.
Finally, a bit of evidence. So far, travel bans, either in China or abroad, appear to have had some impact internationally: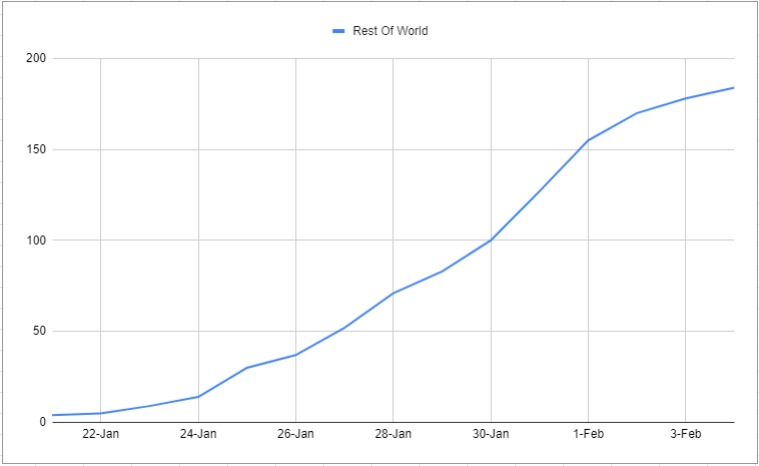 Fully recognising that correlation is not causation and this might only be the slow of Wuhanese travel overseas. In China, where the bans were imposed much later in the outbreak, the jury is still out: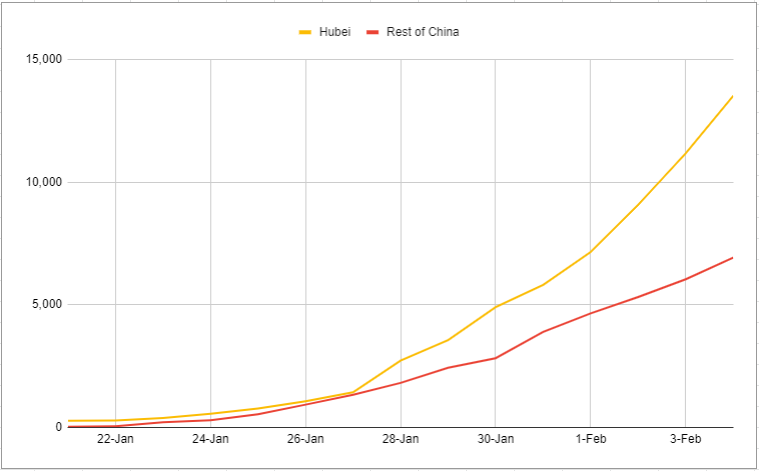 A few draconian measures to limit air travel to aid in the prevention of a wildly destructive global pandemic does not strike me as terrible policy, notwithstanding some hamfistedness at the border.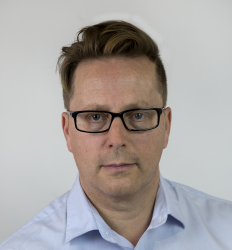 Latest posts by David Llewellyn-Smith
(see all)