Last week we reported that water wars had hit the Tamworth region. With Tamworth's water storages plummeting to just 13.2%, the nearby small town of Manilla, located 45 kilometres North West of Tamworth, blockaded its bulk filling station to stop water being taken from the town to supply Tamworth residents.
Yesterday, the ABC reported that the Southern Queensland town of Stanthorpe had officially run out of water, with water now being trucked into the town at a cost of $800,000 per month:
The main water supply for the town in southern Queensland has hit a critical level amid a severe and ongoing drought, with its population of more than 5,000 people now relying entirely on trucked water.

To meet the daily 1.3-million-litre requirement, 14 vehicles will cart 42 truckloads of water from Connolly Dam near Warwick to Stanthorpe's Storm King Dam, in a 130-kilometre round trip.

The emergency water solution will cost $800,000 a month, fully funded by the state.

But without rain in the coming months, the backup supply will run out by August, after which the whole Southern Downs shire will be looking for a new supply.
Stanthorpe and Tamworth are extreme microcosms of the future water crisis facing Australia.
With climate change reducing rainfall and increasing evapotranspiration rates, and Australia's population officially projected to add 17.5 million people over the next 48 years via mass immigration: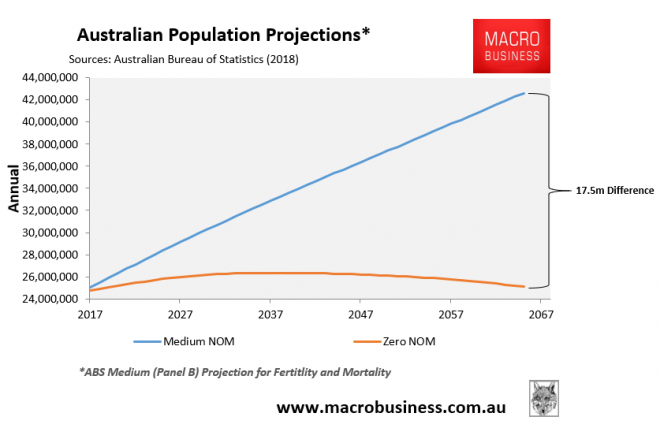 Water will become increasingly scarce and expensive.
The obvious solution is to abandon the mass immigration 'Big Australia' policy and prevent the nation's population (and water users) from growing so rapidly.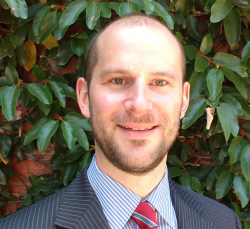 Latest posts by Leith van Onselen
(see all)