The Economist has published an article on the West's "horrible housing blunder", which pins the blame for unaffordable housing well and truly on supply-side constraints, combined with inefficient demand-side subsidies:
At the root of that failure is a lack of building, especially near the thriving cities in which jobs are plentiful. From Sydney to Sydenham, fiddly regulations protect an elite of existing homeowners and prevent developers from building the skyscrapers and flats that the modern economy demands. The resulting high rents and house prices make it hard for workers to move to where the most productive jobs are, and have slowed growth…

Over a period of decades, falling interest rates have compounded inadequate supply and led to a surge in prices…

The soaring cost of housing has created gaping inequalities and inflamed both generational and geographical divides…

Those who own homes often become nimbys who resist development in an effort to protect their investments. Data-crunching by The Economist suggests that the number of new houses constructed per person in the rich world has fallen by half since the 1960s. Because supply is constrained and the system is skewed towards ownership, most people feel they risk being left behind if they rent. As a result politicians focus on subsidising marginal buyers, as Britain has done in recent years. That channels cash to the middle classes and further boosts prices. And it fuels the build-up of mortgage debt that makes crises more likely…

Far from shoring up capitalism, housing policies have made the system unsafe, inefficient and unfair. Time to tear down this rotten edifice and build a new housing market that works.
You don't "fix" housing affordability by sucking sub-prime buyers into the market and raising demand. You fix it by implementing policies that lower demand and boost supply. In Australia's case, this means:
Normalising Australia's immigration program by returning the permanent intake back to the level that existed before John Howard ramped-up it up in the early-2000s – i.e. below 100,000 from 210,000 currently [reduces demand];
Undertaking tax reforms like unwinding negative gearing and the CGT discount [reduces speculative demand];
Tightening rules and enforcement on foreign ownership [reduces foreign demand];
Extending anti-money laundering rules to real estate gatekeepers [reduces foreign demand];
Banning borrowing into property by SMSFs [reduces speculative demand]; and
Providing the states with incentive payments to:

undertake land-use and planning reforms, as well as provide housing-related infrastructure [boosts supply];
swap stamp duties for land taxes [boosts effective supply];
reform rental tenancy laws to give greater security of tenure [reduces demand for home ownership and reduces rental turnover]; and
force developers to supply housing for lower income earners via inclusionary zoning [boosts supply of affordable rentals].
MB has actively promoted these reforms over many years. Yet they continue to be ignored, in favour of gimmicks that entrench the status quo.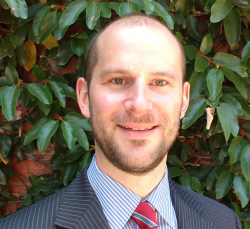 Latest posts by Unconventional Economist
(see all)