Water is wet. Snow is white. The sun is hot. And the wealthiest 1% are more satisfied with their lives than the poor, according to a new survey from NPR, the Robert Wood Johnson Foundation, and the Harvard T.H. Chan School of Public Health:
Adults in the top 1 per cent of US household income – those who earn at least $US500,000 ($730,000) a year – have "dramatically different life experiences" than everyone else…

The findings show a "near-universal life satisfaction" for the wealthiest Americans as they accumulate more and more of the country's riches.

Fully 90 per cent of the 1 per cent say they are "completely" or "very" satisfied with their lives in general, compared with two-thirds of middle-income households (defined as those earning $US35,000 to $US99,000 a year) and just 44 per cent of low-income households (those in the $US35,000 a year or less bracket).

Perhaps most remarkably, the share of 1-percenters expressing "dissatisfaction" with their lives is statistically indistinguishable from zero.
Seriously, did we need a survey to tell us this?
Money is by no means everything, and one's health and relationships are more important.
But not having to struggle financially is certainly far preferable to living on struggle street.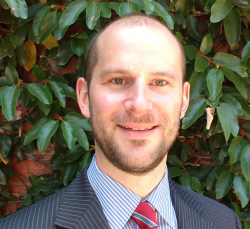 Latest posts by Leith van Onselen
(see all)