Veteran Telecommunications analyst, Paul Budde, has challenged the notion that the roll-out of 5G mobile across Australia threatens the viability of the National Broadband Network (NBN):
First of all, anybody who has started to use video-based media over mobile networks seriously – beyond Facebook, YouTube and so forth – will have noticed that you will very quickly run out of the download capacity that is included in your mobile phone package and any serious video use over mobile networks will quickly run into hundreds of dollars per month.

Secondly, 5G as a viable commercial mass-market alternative might be 10 and possibly even 15 years away.

For starters, there is still not a 5G standard and this is essential for vendors to provide devices for mass markets in order to deliver an affordable device. Totally new handsets are needed to facilitate the multiple tiny antennas that are required for the device to operate over the high frequency necessary for 5G. No mass market will be achievable without a standard for such devices…

5G could require a hundred-fold increase in mobile base stations and most of them need to be linked to a fibre optic network.

For the service to deliver the promised quality to the end-users, a fibre optic connection to the 5G base station is needed within 100 metres of the where the actual 5G users are located…

5G has significant problems penetrating walls, foliage, water, even people. So, in order to provide 5G services in these places, multiple 5G antennas are needed within rooms to enable access to mobile services.
While Budde's arguments are no doubt correct, 5G broadband could easily fill the needs of light users of internet services, thus taking away customers from the NBN. In fact, Budde acknowledges this very point:
…mobile broadband will increase its position at the bottom end of the market, for those people with very basic broadband access requirements. At most, this might be enough for around 15% of the market.
Indeed, the threat from 5G prompted former NBN Co CEO, Bill Morrow, to call for a levy on mobile broadband services to ensure the NBN remains competitive and makes a profit.
ACCC head, Rod Sims, also believes 5G is a genuine competitive threat to the NBN:
"With 5G we will see the first generation of mobile technology capable of delivering broadband services that are comparable to fixed services in terms of speed and capacity"…

"There is an opportunity for wireless operators to attract those consumers who don't necessarily want the high speeds and unlimited data offered by fixed service providers. For consumers at lower price points, with small data needs, a wireless service might suit better than the NBN"…
While 5G will never be suitable for heavy users of internet data, it could poach profitable casual users. This would obviously smash the NBN's profitability and ultimately drive an even bigger writedown for the federal budget.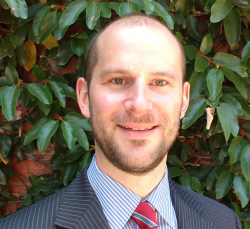 Latest posts by Unconventional Economist
(see all)