Unleash the panic, at News:
International airports are screening passengers for a mysterious SARS-like disease that has been confirmed as passing from human-to-human and has also jumped China's borders.

The number of cases of the new coronavirus "2019-nCoV", which causes a type of pneumonia, has surpassed 220 and authorities are concerned it could spread quickly.

Chief Health Officer Brendan Murphy told reporters this morning the risk to Australia is low but said three direct flights from Wuhan to Sydney will be met by border security, biosecurity and NSW Health staff from Thursday in response to the "rapidly emerging situation".
Via the ABC comes a useful backgrounder:
It started as a few cases of pneumonia in workers at a fish market in central China. Now a new virus has the world on alert.

Late last month, doctors began seeing a new type of viral pneumonia — fever, cough, difficulty breathing — in people who worked at or visited a seafood market in the suburbs of Wuhan in China.

Since then, more than 200 cases have been reported and three people have died.

Thailand last week reported two cases of Chinese visitors carrying a strain of the virus, and Japan reported its first case of the infection on Thursday after a Japanese man returned from visiting Wuhan.

So what do we know about the novel coronavirus, or 2019-nCoV, and how worried should we be?

What is a coronavirus?

The virus behind the outbreak in China is being scrutinised by health authorities and researchers, but coronaviruses are nothing new.

They're a big group of viruses that cause illnesses such as the common cold and gastrointestinal infections, and more recent diseases including SARS (severe acute respiratory syndrome) and MERS (Middle East respiratory syndrome).

They're named for the corona, or crown, of surface proteins that the virus uses to penetrate the cells of its host — in other words, the human who's been infected.

How does 2019-nCoV spread?

Health authorities are still working hard to figure out how the virus spreads.

At first, it was thought that those who caught it did so directly from the Wuhan seafood market, which the first cases were traced to.

No infections have been reported in health care workers, but the World Health Organisation says the fact that some cases don't seem to be linked with the market means it cannot rule out "limited human-to-human transmission" as a possibility.

People with the virus usually have a fever, sometimes with respiratory symptoms, Irani Thevarajan, an infectious disease physician at the University of Melbourne, told RN Breakfast.

"Cough, shortness of breath, rapid breathing, sore throat, runny nose. A bit like the presentation of the common cold but obviously more severe," Dr Thevarajan said.

She said that in the cases where people have died, it's been reported that those patients had other medical conditions that may have also played a role.

How similar is this outbreak to SARS and MERS?

Another coronavirus, SARS, started in southern China in late 2002 and spread to more than two dozen countries, killing nearly 800 people.

And MERS has killed more than 850 people since it was first identified in Saudi Arabia in 2012.

SARS was a particularly contagious virus and spread easily between people, said Allen Cheng, an infectious disease and epidemiology expert at Monash University.

MERS was mainly passed from human to human in the healthcare setting.

While the 2019-nCoV has caused deaths, and early identified cases have been severe, people should not be overly alarmed, Professor Cheng said.

"One thing that's important to know is when we find new viruses, they do testing in cases where people are very sick. So it often looks at first like they're very severe."

Many of the people who have been diagnosed since the original cases have not been as severely sick, he said.

What are governments doing to control the spread?

The Australian Department of Health said in a statement it was aware of the outbreak and was watching developments closely, but there was no need for alarm in Australia.

Airlines are already required to report passengers who show signs of an infectious disease, including fever, sweats or chills, so sick travellers can be met by biosecurity officers when they arrive in Australia to be assessed.

Some countries use thermal scanners to detect people with fevers, but they probably aren't a useful intervention at this stage because people who are sick may not have a raised temperature all the time, Dr Cheng said.

"So it will miss lots of people who do have [a disease that causes] fever," he said.

"And for people who do have fever, especially during the northern hemisphere influenza season, there's a good chance that it's not this novel coronavirus."

Australian state and territory chief health officers will meet this week to discuss developments with this virus.

In the US, passengers arriving from Wuhan in San Francisco, Los Angeles and New York will be checked for symptoms of the infection, according to health news website STAT.

Chinese health authorities are closely monitoring the outbreak and have released the virus's genetic sequence, meaning it's now possible to test for it.

Do Australians need to take any precautions?

No cases of the novel coronavirus have been reported in Australia so far, and the World Health Organisation does not currently have any special travel advisory for China.

But Dr Cheng urged people travelling to and from China to be aware of the virus and to seek medical attention if they became unwell.

It's a particularly busy travel period as people take trips around Lunar New Year, which falls on January 25 this year.

"If they do go to hospital or to see a doctor it's important to let them know that they have been to China," he said.

"People sometimes don't volunteer that information because they think it's not relevant, but in this case it's really important."

Australians planning trips to China should keep an eye on the government's Smart Traveller website for up-to-date information on travel risks.
It does  spread human-to-human. But the fatality rate has declined recently.
Don't look for clearer picture until it escapes the CCP more fully. Via Sinocism:
Xi orders resolute efforts to curb virus spread – Xinhua

Instructing on the work related to the pneumonia situation, Xi…stressed putting people's safety and health as the top priority…

The Party committees and governments at all levels must put people's safety and health as the top priority and take effective measures to curb the spread of the virus, he said.

Xi ordered all-out efforts to treat patients, identify the causes of the virus infection and spread at an earlier date, strengthen monitoring and standardize treatment procedures.

Xi spoke of the need for the timely release of information and the deepening of international cooperation.

习近平对新型冠状病毒感染的肺炎疫情作出重要指示 强调要把人民群众生命安全和身体健康放在第一位 坚决遏制疫情蔓延势头 李克强对新型冠状病毒感染的肺炎疫情作出批示_CCTV

Monday CCTV Evening News on Xi and Li's comments about the virus

Chinese premier stresses curbing viral pneumonia epidemic – Xinhua

The country must strengthen measures in a targeted manner to curb the spread of the virus considering the large population mobility during the Spring Festival travel rush, Li said while chairing a State Council executive meeting.

Cases of new viral pneumonia in China surpass 200 – AP

Health authorities in the central city of Wuhan, where the viral pneumonia appears to have originated, said an additional 136 cases have been confirmed in the city, which now has a total of 198 infected patients. As of the weekend, a third patient had died, bringing the death toll to three.

Two individuals in Beijing and one in the southern city of Shenzhen have also been diagnosed with the new coronavirus, health commissions in the respective cities said Monday. The three people had visited Wuhan.

Wuhan Virus Latest: Death Toll Grows to Three as More Cities Report Cases – Caixin

A prominent virologist who helped identify the source of the deadly SARS coronavirus nearly two decades ago told Caixin that Wuhan's spike in new cases "shows that the (new) virus can spread from person to person." Guan Yi, who heads a laboratory for emerging infectious diseases at Hong Kong University's School of Public Health, said that while the virus had seemingly not initially passed between people, the rise in cases over the past several weeks meant "we should no longer be playing word games about whether or not this constitutes human-to-human transmission."

China's post-Sars reporting system may explain long delays in announcing new cases of Wuhan virus | South China Morning Post

A rigorous testing and reporting system that China established following the Sars outbreak more than a decade ago is the most probable explanation for the long delays in confirming new cases of the virus that originated in Wuhan, according to medical specialists.

Five patients quarantined in China's Zhejiang for respiratory illness – Reuters

The province has found five people traveling from the city of Wuhan in central China with respiratory symptoms since Jan. 17

As Thailand notes 2nd nCoV case, CDC begins airport screening | CIDRAP

Michael T. Osterholm, PhD, MPH, said the outbreak is at a very complicated stage, as health officials sort through the latest developments and with the source of the outbreak still a mystery. Osterholm is director of the University of Minnesota's Center for Infectious Disease Research and Policy, which publishes CIDRAP News.

He said the travel-related cases are likely the tip of the iceberg, meaning there are probably a number of missed cases, and he noted that the extent of person-to-person spread still isn't clear.

There's no evidence of high numbers of severe cases, he said and the clinical picture for now looks milder than SARS or MERS-CoV, and there is no evidence of super shedders, those who transmit to many contacts, to date.

U.S. to begin airport screening for new China virus as concerns grow – Axios

Starting Friday night, the CDC and the Department of Homeland Security's Customs and Border Protection (CBP) will implement enhanced health screenings to detect ill travelers en route to the U.S. on direct or connecting flights from Wuhan to SFO, JFK, and LAX airports.

China coronavirus: all travellers from China to undergo temperature screening at Singapore's Changi Airport | Today Online

China coronavirus outbreak: South Korea reports first case days before Lunar New Year tourist rush | South China Morning Post

A 35-year-old woman trying to enter the country from Wuhan, China, where the virus is thought to have originated, tested positive after being screened for symptoms at Incheon International Airport on Sunday.

China Flu Outbreak: Mystery Pneumonia Illness Symptoms, Causes – Bloomberg

Chinese authorities identified a novel coronavirus in one of the pneumonia patients hospitalized in Wuhan after conducting gene sequencing. The WHO has labeled the new virus 2019-nCoV. Genomic data was made publicly available in mid-January, enabling scientists outside China to study its genetic fingerprint for clues about where and how it might have emerged. A report prepared for the International Journal of Infectious Diseases found it is at least 70% similar in its genetic makeup to the SARS virus, but "appears clinically milder" in terms of severity, fatality rate and transmissibility.

WHO Regional Director Takeshi Kasai on Pneumonia Outbreak in China – Bloomberg

The surge in cases "is the result of increased searching and testing" for the novel corona virus among people sick with respiratory illness, the WHO said Monday.

Wuhan virus: Shares of China drugmakers rise amid pneumonia concerns – CNBC
So long as the fatality rate keeps falling then it will be fine. But if it stays at 1.5% then look out all markets as borders begin to shut.
It bears close watching.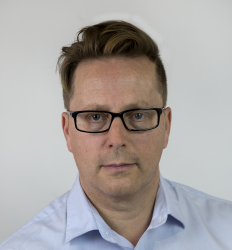 Latest posts by David Llewellyn-Smith
(see all)