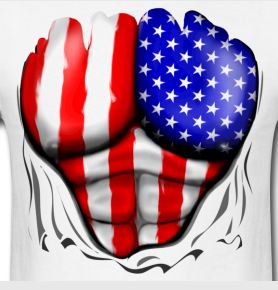 by Chris Becker
Well this is a turn after the US assassinated a top Iranian general in Iraq over the weekend  – and it would at least make Trump happy by undoing even more of Obama's legacy if the US completely got out of Iraq.
From Reuters:
Iraq's parliament called on Sunday for U.S. and other foreign troops to leave amid a growing backlash against the U.S. killing of a top Iranian military commander that has heightened fears of a wider Middle East conflict.

In a war of words between Iran and the United States, U.S. Secretary of State Mike Pompeo said Washington would target any Iranian decision-makers it chose if there were further attacks on U.S. interests by Iranian forces or their proxies.

Qassem Soleimani was killed on Friday in a U.S. drone strike on his convoy at Baghdad airport, an attack that carried U.S.-Iranian hostilities into uncharted waters and stoked concern about a major conflagration.

The Iraqi parliament passed a resolution calling for an end to all foreign troop presence, reflecting the fears of many in Iraq that the strike could engulf them in another war between two bigger powers long at odds in Iraq and across the region.

"The Iraqi government must work to end the presence of any foreign troops on Iraqi soil and prohibit them from using its land, air space or water for any reason," it said.

While such resolutions are not binding on the government, this one is likely to be heeded: Prime Minister Adel Abdul Mahdi had earlier called on parliament to end foreign troop presence as soon as possible.

Some 5,000 U.S. troops remain in Iraq, most in an advisory role.

Sunday's parliamentary resolution was passed by overwhelmingly Shi'ite lawmakers, as the special session was boycotted by most Sunni Muslim and Kurdish lawmakers.
The timing of this attack is of course questionable given the upcoming impeachment trial, but is really part of a three year long campaign by the Trump Administration to place enormous pressure on Iran in stark contrast to the previous administration's attempt at fostering diplomacy and de-escalation.
NATO ambassadors will be meeting later today in an emergency meeting as they were blindsided by the attack, quickly deciding to suspend the combined training mission on the ground in Iraq.
The oil price spiked last week and is about to open even higher, matching the 2019 highs, which can only help certain oil-producing countries that thrive on geopolitical tension: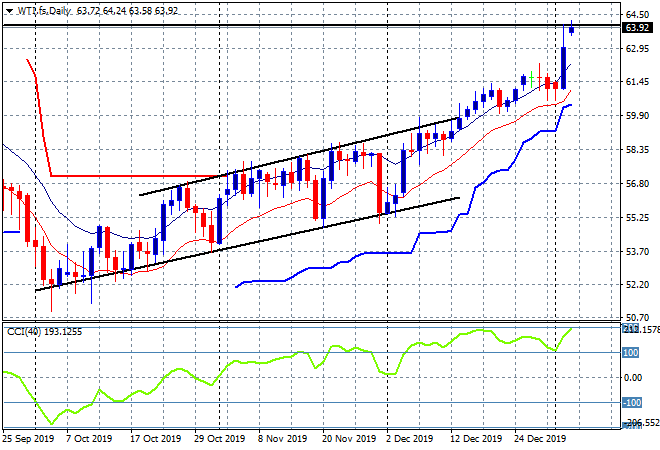 >
A conflagration may be imminent, but thankfully there's a calm and reposed leader of the free world guiding a massive military complex:
The United States just spent Two Trillion Dollars on Military Equipment. We are the biggest and by far the BEST in the World! If Iran attacks an American Base, or any American, we will be sending some of that brand new beautiful equipment their way…and without hesitation!

— Donald J. Trump (@realDonaldTrump) January 5, 2020
Latest posts by Chris Becker
(see all)