Via the IMF:
Tentative Stabilization, Sluggish Recovery?

Global growth is projected to rise from an estimated 2.9 percent in 2019 to 3.3 percent in 2020 and 3.4 percent for 2021—a downward revision of 0.1 percentage point for 2019 and 2020 and 0.2 for 2021 compared to those in the October World Economic Outlook (WEO). The downward revision primarily reflects negative surprises to economic activity in a few emerging market economies, notably India, which led to a reassessment of growth prospects over the next two years. In a few cases, this reassessment also reflects the impact of increased social unrest.
On the positive side, market sentiment has been boosted by tentative signs that manufacturing activity and global trade are bottoming out, a broad-based shift toward accommodative monetary policy, intermittent favorable news on US-China trade negotiations, and diminished fears of a no-deal Brexit, leading to some retreat from the risk-off environment that had set in at the time of the October WEO. However, few signs of turning points are yet visible in global macroeconomic data.
While the baseline growth projection is weaker, developments since the fall of 2019 point to a set of risks to global activity that is less tilted to the downside compared to the October 2019 WEO. These early signs of stabilization could persist and eventually reinforce the link between still-resilient consumer spending and improved business spending. Additional support could come from fading idiosyncratic drags in key emerging markets coupled with the effects of monetary easing. Downside risks, however, remain prominent, including rising geopolitical tensions, notably between the United States and Iran, intensifying social unrest, further worsening of relations between the United States and its trading partners, and deepening economic frictions between other countries. A materialization of these risks could lead to rapidly deteriorating sentiment, causing global growth to fall below the projected baseline.
Stronger multilateral cooperation and a more balanced policy mix at the national level, considering available monetary and fiscal space, are essential for strengthening economic activity and forestalling downside risks. Building financial resilience, strengthening growth potential, and enhancing inclusiveness remain overarching goals. Closer cross-border cooperation is needed in multiple areas, to address grievances with the rules-based trading system, curb greenhouse gas emissions, and strengthen the international tax architecture. National-level policies should provide timely demand support as needed, using both fiscal and monetary levers depending on available policy room.
Seems about right. Slightly too bullish given China is not going rebound very far at all. Australia gets a special mention:
Intensifying social unrest in several countries posed new challenges, as did weather-related disasters – from hurricanes in the Caribbean, to drought and bushfires in Australia, floods in eastern Africa, and drought in southern Africa.

Weather-related disasters such as tropical storms, floods, heatwaves, droughts, and wildfires have imposed severe humanitarian costs and livelihood loss across multiple regions in recent years.

Climate change, the driver of the increased frequency and intensity of weather-related disasters, already endangers health and economic outcomes, and not only in the directly affected regions.
That looks like a new development grouping emerging: those economies that are rapidly devolving lower standards of living owing to social and climatic headwinds born of political corruption.
I'm sure readers can concoct a catchy acronym for them.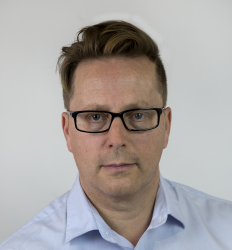 Latest posts by David Llewellyn-Smith
(see all)