It's been more than three years since the Senate Education and Employment References Committee released its scathing report entitled A National Disgrace: The Exploitation of Temporary Work Visa Holders, which documented the abuses of Australia's temporary visa system for foreign workers.
And still the exploitation continues with a large supermarket pizza manufacturer the latest to be accused of ripping off migrant workers by $1 million:
A group of 21 former employees of Della Rosa – one of Australia's largest supermarket pizza manufacturers – have launched legal action in the Federal Court through the United Workers Union over years of alleged mistreatment.

Vikram Singh worked at Della Rosa for three years and believes he is owed tens of thousands of dollars…

Sunil Kumar said he was bullied out of the company for joining the union and when he left in 2017, he was not paid out any of his entitlements because the company said it had lost his records…

"Exploitation of migrant workers and wage theft was part of the day-to-day business," the union's Susie Allison told reporters at the Federal Court on Wednesday.

"They've been called animals and (subjected to) blatant statements like 'we don't like Indians here'."

The claim dates back to 2013 and it's believed some workers are owed about $60,000.

The former employees are collectively seeking one million dollars from the company in alleged unpaid wages and entitlements.

Lawyers say the case highlights just how vulnerable migrant workers can be.
This is Australia's mass immigration slave economy in action. Specifically:
students, visa holders, tourists all work well below the minimum wage while they hope to qualify for longer-terms visas; and
their numbers grow endlessly, and so too does the oversupply in the labour market.
The result is that virtually every sector of the Australian economy has been flooded with cheap migrant labour, thus eroding worker bargaining power, industrial relations standards, and facilitating wage theft.
Australia's chronic low wage growth will not be solved until the mass immigration rort is closed.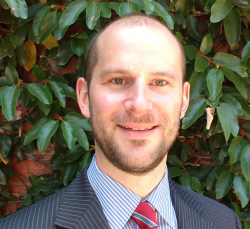 Latest posts by Leith van Onselen
(see all)