Via the FT comes the Australian doomsday clock via Simandou:
Fadi Wazni, the chairman of SMB-Winning, the consortium, said it was already "advancing" discussions with partners interested in backing its ambitious plan to build a 110m-tonne-a-year iron ore mine in the west African country at an estimated cost of $15bn. These include China Railway Construction Corporation (CRCC), China's state-owned railway constructor, and large steel mills.

"I am convinced we can do this," Mr Wazni said in an interview. "This is a big opportunity for Guinea."

…Mr Wazni said the first phase of the project would cost $8bn — $5bn for the rail and $1.5bn each for port and mine development — and produce 60m tonnes of iron ore from blocks 1 and 2 of Simandou.

The second phase would see $5bn invested to double the capacity of the railway to 200m tonnes and $2bn to open new ore bodies and expand a deepwater port at Matakong. At this stage Simandou would be producing 110m tonnes of iron ore annually.

"We think we can secure $5bn for the rail almost immediately," said Mr Wazni, adding that SMB would also invest some of its own cash.

…"We will accommodate whoever wants to be accommodated," he said.

…"There is now a material risk that Simandou Blocks 1 and 2 will be developed . . . with the new owners having the expertise and resources to deliver," analysts at UBS wrote in a recent report. "It will, however, take time as the rail line is a significant undertaking requiring multiple bridges, sidings and more than 25km of tunnels."
Five years. China can do this with its eyes closed. RIO is now in the invideous position of having to destroy the village in order to save it.
Australia is not so lucky.
It remains my view that Chinese steel ouput will have long peaked by then and scrap be on the march as well. Simandou ore can still go ahead because it will be part of a big shift towards higher grades. That will also hurt coking coal: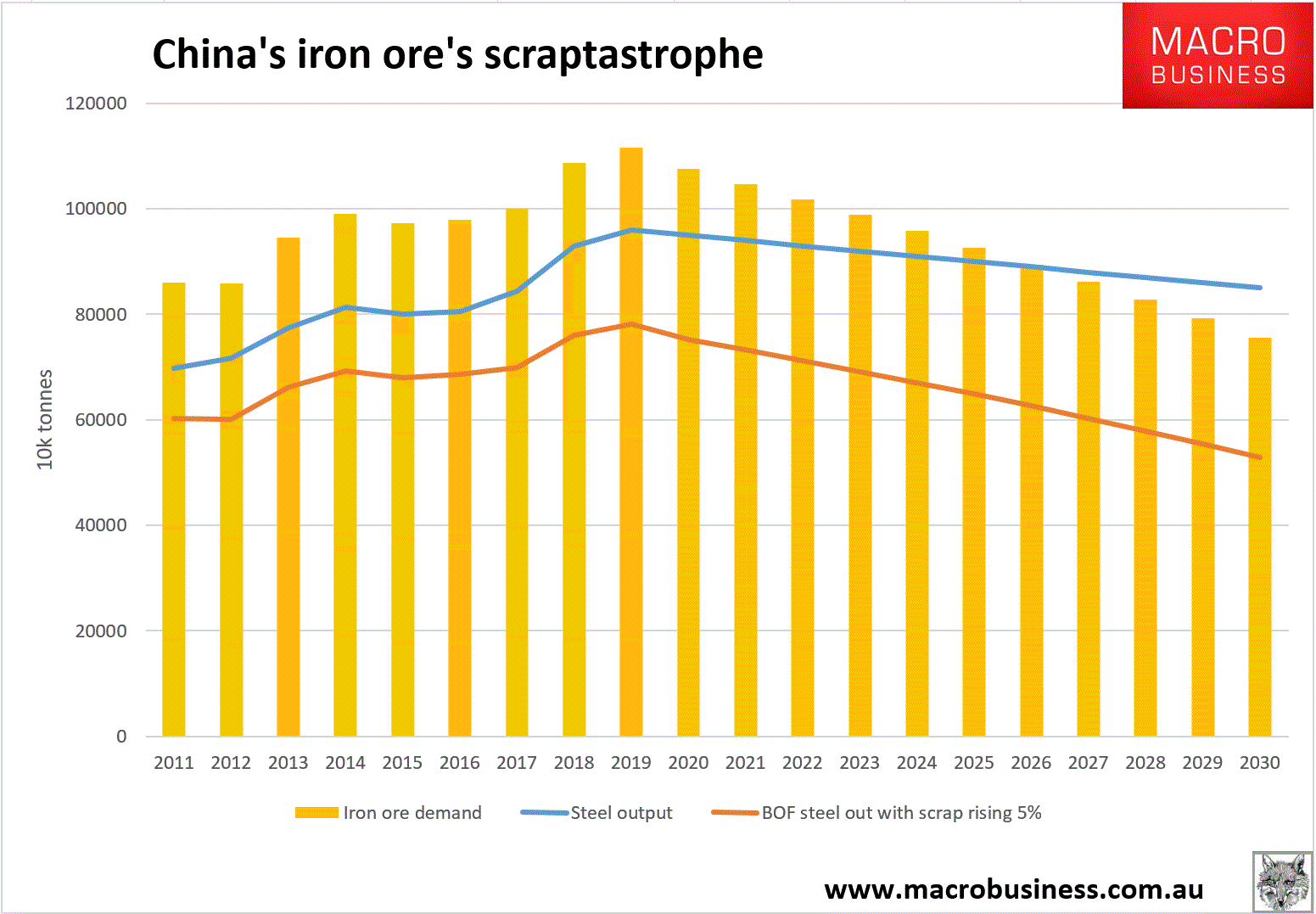 We're looking at $20 iron ore here.
In the meantime, Vale is to bring the over the next two years:
Vale will sell a maximum of 312 million tonnes of iron ore in 2019, but flagged that production would rise as high as 355 million tonnes in 2020 then 395 million tonnes in 2021 as the company restarts mines that were idled in the wake of January's catastrophic Brumadinho dam failure.
I'm looking at $60 next year as supply corrects upwards and China slows.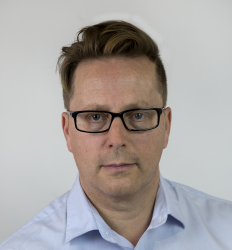 Latest posts by Houses and Holes
(see all)