The biggest change to Australia's motoring landscape over the past decade has been the massive shift away from passenger motor vehicles (PMVs) to sports utility vehicles (SUVs):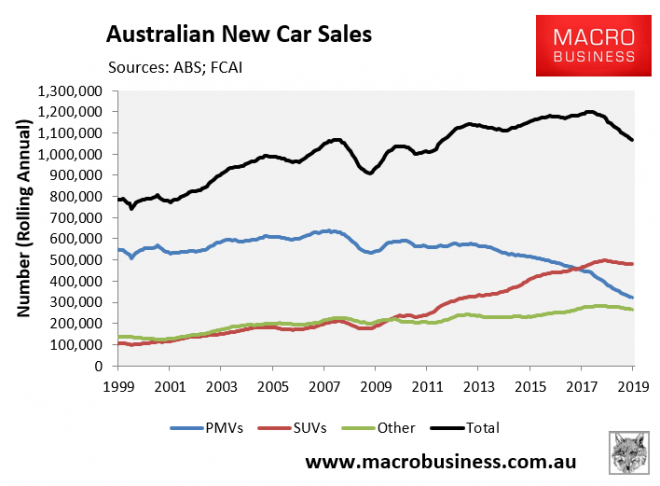 In the decade to November 2019, PMV sales fell by 41%, whereas sales of SUVs surged by 163%.
Moreover, a decade ago PMV sales outnumbered SUV sales by around 3-to-1, whereas today SUV sales are running 50% above PMVs.
The new found domination of SUVs is set to continue, according to a new survey from Roy Morgan Research:
The latest Roy Morgan Automotive Leading Indicators Report shows 39.9% (753,000) of new vehicle intenders plan on purchasing an SUV, followed by 34.4% (649,000) who are planning to buy a passenger vehicle and 8.5% (160,000) for light commercial vehicles.

These findings are from the Roy Morgan Single Source survey, derived from in-depth face-to-face interviews with 50,000 Australians each year.

Roy Morgan CEO Michele Levine says the increasing popularity of SUVs has been evident for some time: "Roy Morgan's vehicle-buying intention data has captured the rising popularity of SUVs over several years, and the accompanying reduction in passenger vehicle buying intentions. The popularity of commercial vehicles also appears to be on the increase. Buying a car is a big decision and we all have our own reasons for buying particular types, whether it be performance, safety, reliability or looks."
Clearly, rising fuel prices are no deterrent.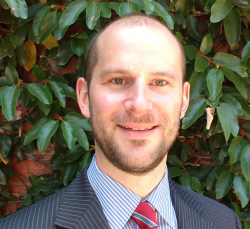 Latest posts by Leith van Onselen
(see all)