The latest quarterly data from the Australian Bureau of Statistics (ABS) has revealed in all its hideous glory the decimation of Australia's manufacturing sector.
First, last week's September quarter national accounts revealed that real manufacturing output has declined for 11 years, and is now tracking at the lowest level since 1999 – a 20-year low: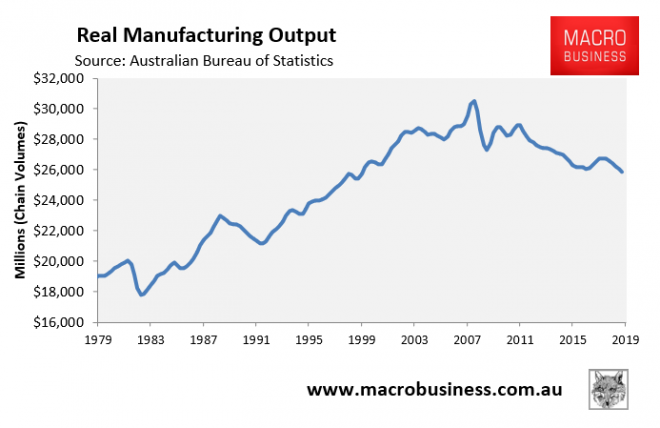 Accordingly, manufacturing's share of Australian economic output hit the lowest level on record in the September quarter at 5.4%, down massively from more than 13% in 1980: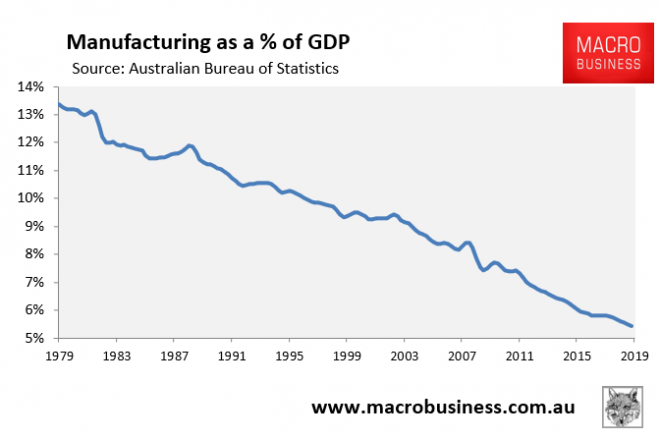 In a similar vein, the latest quarterly employment data from the ABS reveals that manufacturing jobs have crashed to an all-time low 871,700 in August, as well as to a record low 6.7% share of the labour market: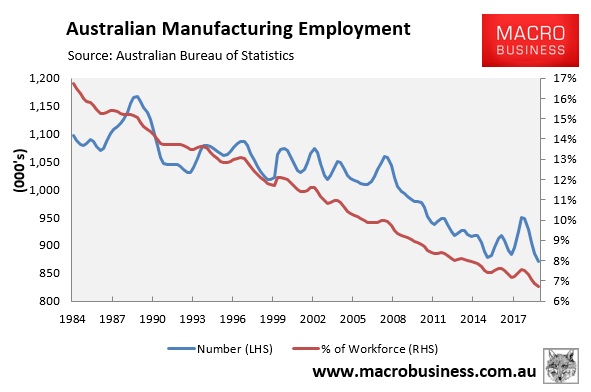 Finally, the annual national accounts data from the ABS revealed that manufacturing investment hit an equal record low 0.86% share of GDP in the 2018-19 financial year, with real investment down by around $10 billion from 2005-06: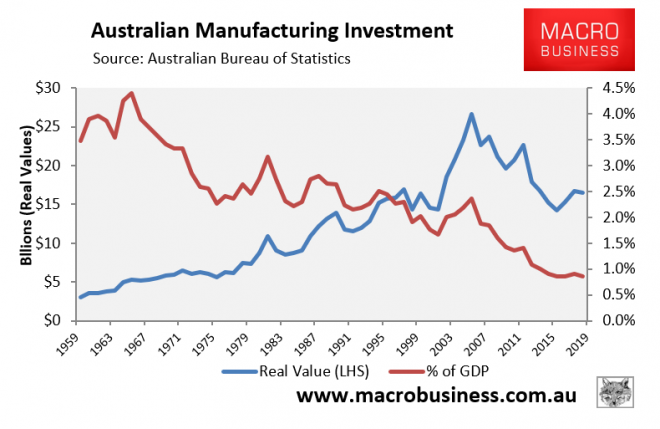 There's no way to sugar coat this. Australia's manufacturing sector, which already has the lowest share across OECD nations, is being wiped-out.
This helps to explain Australia's poor productivity performance.
Leith van Onselen is Chief Economist at the MB Fund and MB Super. Leith has previously worked at the Australian Treasury, Victorian Treasury and Goldman Sachs.
Latest posts by Leith van Onselen (see all)