Via your burning PM today:
"I'm a Sydneysider and I know how unusual it is to see that haze across my city, and I know how distressing that has been, particularly for young people, who wouldn't have seen that before."

"And I can understand that is deeply unsettling to a lot of Australians, particularly those who are living in Sydney."
"We will continue to work to reduce our emissions, as we should. But what we cannot say, what no-one can say, is those programs, of themselves, are in any way directly linked to any fire event."

"We need to reduce emissions and that's what is being achieved."

"…even that achievement cannot be directly linked to a reduction or an increase in the risk of bushfire in Australia, because climate change is a global phenomenon."

"Australia is in the enviable position, unlike most countries, where we actually have exceeded on our targets."

"It's a bit like saying that if you get ahead of your mortgage, it doesn't count."

"Australia has got ahead of its mortgage on emissions reduction and our commitments that we made for Kyoto 2020."
Except that those same credits are the result of Australia gaming Kyoto via special land clearing exemptions. One climate lie cannot cover another when your coughing them out of a choking cloud of climate change evidence.
Climate change and the fires are our resposibility. We've held back global carbon abatement at every turn for three decades, offering excuses for everyone else to do the same.
Collective action is collective responsbility.
Or it is none.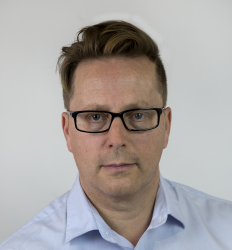 Latest posts by David Llewellyn-Smith
(see all)