For once in my life I agree with Australia's rent-seeking CEOs, at the AFR:
Australia's top chief executives say the federal government must intervene to stimulate the economy through infrastructure spending and tax cuts, and have lamented the nation's failure to properly tackle climate change and to develop a strong innovation policy.

While the nation's business chiefs have backed the Morrison government's efforts to cut red tape, respondents to The Australian Financial Review's annual Chanticleer CEO survey believe more must be done to lift business confidence, including the introduction of a business investment allowance.
I would opt to lift Newstart over more useless tax cuts, given the former will be spent and the latter will be saved, but the idea is right. Without a lift in fiscal spending the economy will be mired next year as households refuse to cash in housing wealth and the epic construction bust drives up unemployment. Let's revist last week's Construction PMI new order again:

All four major categories are down and staying down. Everybody is underestimating this bust.
Including Chris Richardson at Deloitte who has joined the sad old men of the Morrison Government in their fiscal fantasies, also at the AFR:
But the Feds don't look as if they'll be coming to the party. That's why Deloitte Access Economics forecasts Australia's economy will be muddling through the next year or so rather than breaking the long-running cycle of low wage gains. The broad consensus is that they are not coming to the party for political reasons – getting back in the black is seen as an electoral winner. But there are also good economic arguments why they should hold the purse strings tightly shut, at least for now.

So let's consider the 'no' case:

It's an insurance issue. The Reserve is right that more needs to be done to get unemployment down and to get wage and price inflation up. But if Australia does that, then both the RBA and the Feds will have spent a lot of their 'rainy day fund'.
The more 'recession insurance' we cash in now, the less we'd have in any crisis. For the RBA, due to the technical constraints on what quantitative easing can achieve, and for the Feds, it's due to the political constraints on stimulus.

That's a trade-off. If there's no crisis over the next five years or so, then the RBA will have been right, and we should be busting a gut on stimulus now. But if there is a crisis, there's a good case that going harder now could cost Australia rather more at that time; the RBA's good intentions will have worsened the next recession.
Talk about behind the times. There is NO fiscal constraint any longer. Sure, you don't want to spend willy nilly, all spending should be put through a rigorous policy process. But bond yields are at 600 year lows. Markets are literally begging governments everywhere to spend. Even if we are downgraded, the impact on yields will be invisible. If that flows through to bank funding costs at all, it will simply be squashed by RBA QE anyway.
Aside from anything else, what is the point of preserving stimulus for a bust when you're already in one? The choice is not between discipline now versus less unemployment then. It is between unemployment now and unemployment later.
This is a political parlour game that Chris Richardson is playing with the the Government, to his reputational detriment.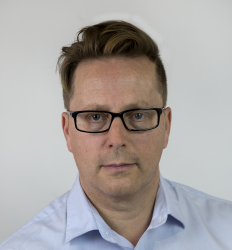 Latest posts by David Llewellyn-Smith
(see all)