The pretend to care China debate has reached comedic proportions today with Peter Hartcher making a complete gig of himself:
At a minimum, here are six areas for urgent measures. The first line of protection is the community…Australian governments, federal, state and local, as well as schools, universities and community groups, could do much more to educate immigrants…on the value of democracy…

Second is the political party system. The parties, always desperate for money, are wide open to foreign influence. One, ban all cash donations, because credit cards and bank transfers can be traced, cash cannot. Two, end the long lags and require immediate disclosure of all donations…

Third is the Parliament. All new MPs and senators should be subject to security screening…

Fourth is bipartisanship.

Fifth is the economy. Australia is over-dependent on China for its export earnings. China routinely practices economic coercion of other nations.

Sixth is society. UTS expert Professor Feng Chongyi says: "When I came to Australia in 1995, the United Front groups were much less aggressive, but now they aggressively promote this very toxic nationalistic ideology and authoritarian ideology. They force everyone in the Chinese community to take a position – you are our friend or you are our enemy."
These six pushback principles need to be managed without this:
Lowy's Sam Roggeveen recently published an essay titled Our Very Own Brexit. He ruminates on the possibility of one of the main political parties breaking the consensus on immigration and fomenting a xenophobic backlash. It can happen here.

Xenophobia is one possible response. Trade protectionism is another. We've tried both in the past century and a half. Both failed. Either, or both, would be deeply harmful to Australia's interests as a multicultural trading nation.
So, we must sustain full-throttle immigration while we:
persuade Chinese migrants that democracy isn't so bad;
get corrupt pollies to ban thier own source of corruption;
make sure there are no Machurian candidates as the number of Chinese dominated electorates climbs (ahem Gladys Liu);
no cracks appear in the immigration consensus;
diversify away from China when education of Chinese immigrants and tourist is all we do in the mass immigration model, and
push rabid CCP influence out of the local Chinese community while it gets much bigger.
It is very important to keep ethnic Chinese and the CCP separate in our discussions. They are not the same thing at all.
That said, you're not going to achieve any of these six points without making the flow of Chinese migrants a manageable size and right now it is clearly not. Cutting immigration achieves all six points immediately. Halving the intake is probably enough and is consistent with historical rates. That's hardly xenophobic.
The only other option is discriminatory immigration which is, I'm sure Preposterous Pete would agree, much more obnoxious.
Come on Australia, pretend that you care!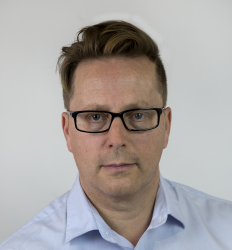 Latest posts by David Llewellyn-Smith
(see all)