An income-dependent Boomer mate recently asked me what I thought of Listed Investment Companies and Listed Investment Trusts (LIC and LITs). He's being pushed to invest in them by a financial planner because his term deposit income has fallen.
I didn't know enough about it be useful so set about investigating for him. What I found is disturbing.
LICs and LITs are listed investment entities that are usually close-ended which makes them illiquid and difficult to sell. They generally buy other securities – either debt or equity – and are actively managed by a team.
This is not a great investment structure for "mums and dads" for starters, creating an opaque structure that is not easy to exit from, so that got me piqued about why my mate was being sold these things in the first place.
That's where it started to turn from worrying to alarming.
It turns out that LITs and LICs are something of a post-FOFA special breed of security. Those among you that recall the 2012 FOFA laws will know that it was legislation designed, fundamentally, to remove the conflicts of interest inherent in financial advisors selling products on commission.
But in 2014, the Coalition spearheaded by Mathias Cormann opened a loophole in the legislation that allowed LICs and LITs to exclusively pay financial advisor commissions. Via the AFR earlier this year:
The federal Labor Opposition has slammed a loophole created by the Coalition government that allows financial advisers to sell listed fund investments to clients and be paid lucrative commissions in return.

Labor shadow minister for financial services Stephen Jones has deep concerns about conflicted remuneration for selling LICs. Lisa Maree Williams

Shadow financial services minister Stephen Jones hit out at the "conflicted remuneration" after AFR Weekend revealed some independent advisers blew the whistle on peers for aggressively pushing listed investment funds, such as listed investment companies (LICs) and listed investment trusts (LITs).

The share price collapses of Dixon Advisory's US property fund and Melbourne hedge fund L1 Capital's LIC, both listed on the Australian Securities Exchange, have triggered calls for regulators to crack down on advisers and brokers selling listed funds.
The rest is history, also at the AFR:
The LIC market has rapidly doubled to $45 billion since 2014, when the Coalition government watered down Labor's Future of Financial Advice (FOFA) laws to allow advisers and brokers to resume receiving commissions for selling listed securities.

FOFA was intended to end conflicted remuneration for financial advisers, but some advisers are receiving commissions of up to 3 per cent to sell LICs and listed investment trusts (LITs) to mum and dad investors.
3%!!! No wonder my Boomer buddy is having these things jammed down his throat.
I went further and looked up how the securities are trading. Here's the wrap from the ASX:
LIC Statistics 09-Dec-19
ASX LICs
ASX Fixed Income LICs
No. of Funds
111
100.0%
No. of Funds
10
100.0%
Trading at Discount
88
79.3%
Trading at Discount
1
10.0%
Trading at Premium
19
17.1%
Trading at Premium
8
80.0%
Trading at Par
1
0.9%
Trading at Par
0
0.0%
Not Trading (nil data)
3
2.7%
Not Trading (nil data)
1
10.0 %
Avg. Discount
-12.8%
Avg. Discount
-4.9%
Avg. Premium
9.3%
Avg. Premium
2.4%
Mkt Cap Wtg Discount
-6.3%
Mkt Cap Wtg Discount
-4.9%
Mkt Cap Wtg Premium
3.2%
Mkt Cap Wtg Premium
1.9%
1Y Total Return – Avg.
8.5%
1Y Total Return – Avg.
0.7%
1Y Total Return – Median
9.5%
1Y Total Return – Median
7.4%

BBG Ticker
PX_LAST
FUND_NET_ASSET_VAL
FUND_NAV_DT
FUND_PCT_PREMIUM
OEQ AU Equity
Orion Equities Ltd/fund
0.09
0.12
31/10/2019
-43.6%
SVS AU Equity
Sunvest Corp Ltd/Fund
0.23
0.37
31/10/2019
-39.2%
ABW AU Equity
Aurora Absolute Return Fund
Suspended
0.30
29/08/2019
-35.0%
AUP AU Equity
Aurora Property Buy-Write Income Trust
2.51
3.79
27/09/2019
-33.8%
8EC AU Equity
8IP Emerging Cos Ltd
0.07
0.10
31/10/2019
-29.4%
ECP AU Equity
ECP Emerging Growth Ltd
1.10
1.32
31/10/2019
-27.3%
LRT AU Equity
Lowell Resources Fund
4.50
5.91
27/11/2019
-26.2%
GFL AU Equity
Global Masters Fund Ltd/Fund
1.95
2.51
31/10/2019
-25.1%
BEL AU Equity
Bentley Capital Ltd
0.03
0.07
31/10/2019
-23.8%
NGE AU Equity
NGE Capital Ltd
0.64
0.79
31/10/2019
-23.6%
BAF AU Equity
Blue Sky Alternatives Access Fund Ltd
0.86
1.12
31/10/2019
-23.4%
TOP AU Equity
Thorney Opportunities Ltd/Fund
0.68
0.86
31/10/2019
-22.1%
KAT AU Equity
Katana Capital Ltd/Fund
0.81
0.98
31/10/2019
-21.2%
OZG AU Equity
Ozgrowth Ltd/Fund
0.17
0.21
26/11/2019
-20.7%
NAC AU Equity
NAOS Ex-50 Opportunities Co Lt
0.94
1.17
31/10/2019
-20.5%
ALF AU Equity
Australian Leaders Fund Ltd
1.00
1.19
31/10/2019
-20.2%
CD3 AU Equity
Cordish Dixon Private Equity Fund III
1.40
1.85
31/10/2019
-17.8%
CD1 AU Equity
Cordish Dixon Private Equity Fund I
1.55
1.96
31/10/2019
-17.5%
FPC AU Equity
Fat Prophets Global Contrarian Fund Ltd
0.98
1.17
20/11/2019
-17.4%
TEK AU Equity
Thorney Technologies Ltd
0.28
0.33
31/10/2019
-17.4%
SEC AU Equity
Spheria Emerging Co Ltd
1.78
2.10
22/11/2019
-16.8%
MEC AU Equity
Morphic Ethical Equities Fund Ltd
1.00
1.17
21/11/2019
-16.8%
CDM AU Equity
Cadence Capital Ltd
0.74
0.88
22/11/2019
-16.5%
FPP AU Equity
Fat Prophets Global Property Fund
0.94
1.19
31/10/2019
-16.4%
NSC AU Equity
Naos Small Cap Opportunities Company Ltd
0.74
0.89
31/10/2019
-16.3%
ACQ AU Equity
Acorn Capital Investment Fund Ltd
1.24
1.40
31/10/2019
-16.2%
BTI AU Equity
Bailador Technology Investments Ltd
1.02
1.18
31/10/2019
-16.1%
LSX AU Equity
Lion Selection Group Ltd/Funds
0.51
0.47
31/10/2019
-16.0%
D2O AU Equity
Duxton Water Ltd/LIC
1.36
1.72
31/10/2019
-15.7%
PGF AU Equity
PM Capital Global Opportunities Fund Ltd
1.21
1.42
22/11/2019
-15.6%
MA1 AU Equity
Monash Absolute Investment Co Ltd
0.98
1.14
80% of them are trading at discount to net tangible assets (NTA). This is owing to a toxic brew of poor management, having to pay staggering fees to financial planners, and the closed-end structure which means that if something happens to the manager then NTA takes a back seat to the problems in the fund because it is so hard for investors to exit.
And that's in the good times. Looking back at the history of similar structures shows that once volatility rises, LICs and LITs can crash to zero in a jiffy given, yes, they also use leverage. Think Storm Financial, Allco and Adelaide Managed Funds.
I sniffed around some market sources and discovered, you'll be shocked to know, that there is a tsunami of these things queued up to come to market. No doubt there is an equally large pool of financial advisors ready to suck up their 3% cut to sell them onto naive mums and dads.
That was enough. I rang my Boomer buddy and briefed him on the above while suggesting, subtley, that he find a new and less conflicted financial advisor.
When these things do come-a-cropper for real, and they will, the nation should personally bill the magnificent Matthias Corman.
---
David Llewellyn-Smith is Chief Strategist at the MB fund and MB Super which uses separately managed accounts (SMAs) to ensure clients directly own all assets for probity and security.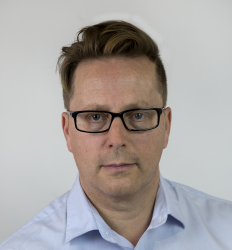 Latest posts by David Llewellyn-Smith
(see all)