Looks like the at once all powerful yet invisble MB has done it again. Via Chris Joye:
In one of the biggest shake-ups of the financial advice industry in years, the government's Financial Adviser Standards and Ethics Authority has blanket-banned conflicted sales commissions, including previously acceptable "stamping fees", for advisers recommending listed investment funds to both retail and wholesale clients.

These conflicted payments were already banned under the 2012 Future of Financial Advice (FOFA) laws, which reshaped the financial planning market by ensuring advisers were only ever paid by their clients and not by product manufacturers, like fund managers, trying to motivate them to sell their wares to retail and wholesale customers.

The presence of sales commissions paid to advisers created endless mis-selling crises where inappropriate products were foisted on consumers in the name of capturing the associated fees, which FOFA brought to an end.

The 2019 royal commission firmly reinforced FOFA's intent by concluding that "there must be recognition that conflicts of interest and conflicts between duty and interest should be eliminated rather than managed".

Yet in 2014 the Coalition granted listed investment companies (LICs) and listed investment trusts (LITs) an exemption from FOFA.
All jokes aside, cudos to John Kehoe and Chris Joye for maintaining the rage. Read my post on it
here
.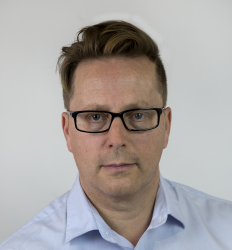 Latest posts by David Llewellyn-Smith
(see all)