Congratulations. L-plate Treasurer Josh Recessionberg has done it:
"The government's goal has always been to be that to put more money in the pockets of the Australian people and it is their choice as to whether they spend or save it.

"If people pay down their debt, then ultimately in the long run, they will have lower interest payments, and that will free up more money to spend across the economy, so it does represent a bit of a timing issue."
As we warned, the tax cuts were ill-conceived. When a private sector is deleveraging then giving it tax cuts doesn't drive economic activity. They get saved. If you want to lift consumption then you need to use helicopter money drops on households, as the Rudd Government did.
This kind of counter-cyclical fiscal management is the most basic principle of a hundred years of fiscal experience but it's too hard for Recessionberg to grasp, apparently.
And so Recessionberg has achieved what not even a global financial crisis could, two consecutive quarters of private sector shrinkage. A recession in other words, via UBS:
Worryingly, private demand fell into recession (-0.3%, -0.4%). Within this, business investment contracted again (-2.1%, -1.7%); as mining relapsed (-7.8%) but non-mining bounced (1.2%). Consumption (0.1%, 1.2%) slumped to the ~worst since the GFC. The housing downturn got worse (-1.7%, -9.6%).
The truth is, the recession we didn't need to have is typical of the L-plate treasurer's personal scorecard. Let's do the inventory.
Private sector growth: zero.
Real wages growth: virtually zero.
Jobs growth: trending to zero.
Interest rates: trending to zero.
Debt repayed: zero.
Intellectual leadership: zero.
Policy reform: zero.
Economic narrative: zero.
All Recessionberg has done is get house prices to run hot while guaranteeing no spillovers to economic activity. This is your self-described private sector economy champion at work.
He has no idea what he is doing.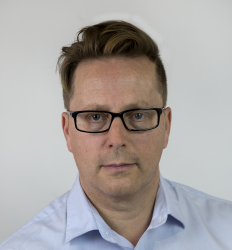 Latest posts by David Llewellyn-Smith
(see all)