See the latest Australian dollar analysis here:
According to Bloomberg, here's how some fund managers are preparing for Aussie QE:
…Australian sovereign bond yields are likely to fall across the curve as the RBA steps in as a default purchaser, said Raymond Lee, money manager at Kapstream Capital, a unit of Janus Henderson Investors. That makes government bonds a fairly compelling buy for the A$14 billion ($9.6 billion) fund.

…Nikko Asset started buying Australian dollar-denominated semi-government debt last year, wagering notes maturing in a decade were priced attractively.

…Others including QIC's Buckley see Australian corporate bonds gaining, even if the RBA's initial focus is on government debt.

…For those scouting for a more liquid way to trade Aussie QE, shorting the nation's currency presents the best avenue, said Stephen Miller, adviser at GSFM, a unit of Canada's CI Financial Group.
I see QE as inevitable now as the broken stucture of the economy strangles household income even more ahead than behind. This will be made worse by a slowing China driving big falls in the terms of trade over the next five years, which also kills the Budget.
The above all make sense to me. The RBA has made it clear it will target the yield curve, and the experience elsewhere is that once QE begins it tends to grow, in some measure owing to it actually being deflationary by supporting oversupply.
I don't see property as a useful QE trade. There'll be little impact on mortgage rates, even if the RBA buys RMBS, owing to crushed bank margins.
The other possible trade is to be long stocks per se, particularly yield plays, as a rising equity risk premium drives higher than historical preice earnings multiples.
---
David Llewellyn-Smith is Chief Strategist at the MB fund and MB Super which is overweight international shares that will benefit from a falling Australian dollar.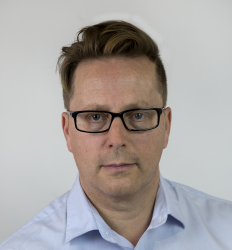 Latest posts by David Llewellyn-Smith
(see all)