Earlier this year, developer Ralan collapsed owing creditors at least half a billion dollars. Included among those impacted were hundreds of buyers who bought apartments off-the-plan and who are now  facing deposit losses of up to $70,000 or more.
Many of these buyers were Chinese were targeted in an elaborate ponzi scheme and faced millions of dollars in losses.
On Friday, it was revealed that Ralan's sole director, William O'Dwyer, burned millions on bitcoin, credit cards, properties, and other questionable purchases:
Developer Ralan's sole director William O'Dwyer has refused to pay back $19 million to the company, saying it was payment in lieu of his salary…

An analysis of cash flow between 2016 and 2019 shows Mr O'Dwyer withdrew millions of dollars which were used for a variety of purposes, including purchasing $1.7 million in bitcoin between 2017 and 2018.

Other spending included $300,000 on school and university fees and $2.7 million in American Express charges mostly for clothing, groceries and holidays. He also made $2.3 million in loan repayments and interest charges relating to his properties…

"We will need to commence legal action to try to recover these monies. Any recovery will be dependent on Mr O'Dwyer's personal financial capacity to repay this demand," [administrator] Grant Thornton said.
These buyers are now unsecured creditors of Ralan. They rank below a Westpac secured loan and the Wingate unsecured loan. Therefore, they are likely to only receive pennies on the dollar.
Ralan represents another blow to Australia's apartment market, which is already reeling from buyer concerns surrounding flammable cladding and structural faults.
Buying an apartment off-the-plan is like playing financial Russian, given buyers cannot be sure that their deposits are safe, nor that their apartments will be built to standard.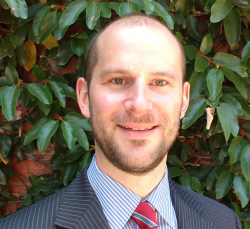 Latest posts by Unconventional Economist
(see all)