So says Domain, in news that will shock nobody:
Liberal MP Gladys Liu secured access to the federal government for a company and Liberal Party donor endorsed by the Chinese Communist Party and later implicated in a major organised crime probe into $1 million in suspected drug money.

Brighsun New Energy is the Australian subsidiary of the Chinese-controlled green energy group Brighsun…Its links to a money laundering probe are detailed in court documents uncovered by The Age and The Sydney Morning Herald. They reveal Brighsun's former Australian chief executive, Allen Saylav, collected $1 million in cash from a heroin trafficker – including $500,000 handed to him in a backpack at a Melbourne petrol station car park – in April and May 2016.

Asked about the cash, Mr Saylav said he was following the orders of Brighsun's Chinese co-director and key financial backer, Zhang Genjiang – a Crown casino high roller who was flying into Melbourne on a private jet to gamble at the time. Mr Saylav said he had no idea the man who gave him the cash in a backpack was a drug trafficker.

…The Chinese parent of Brighsun has been backed by the Chinese Communist Party and the website of Mr Zhang's investment group states that it works with a "party committee of the Communist Party of China". Brighsun's Chinese factory, established within a government-owned industrial park in Zhejiang, was launched at a local CCP event in 2015, where political leaders praised the company.
Let's reprise how Gladys Liu came to power. Ms Liu:
occupied senior positions in CCP propaganda outfits;
courted and channeled Chinese money opposed to Australian foreign and strategic policy goals into the Government;
donated large sums of her "own" cash to help buy the Chisolm electorate;
defrauded the ethnic Chinese denizens of Chisolm with fake election signage;
refused to personally endorse Australian foreign policy tenets around China;
mumbled alarming things about Hong Kong in the Party Room;
used and abused the credibility of parliament house to aid campaigns for CCP control;
then lied about much of it directly into the face of the Australian people.
Peter Dutton once described Sam Dastayari as a "double agent" for far less. I don't recall anybody being murdered to open a vacancy for his case candidacy either.
Question: How is it that Ms Liu qualifies as a fit and proper person to be in the Australian Parliament when "double agent" Sam Dastayari does not?
Answer: Ms Liu holds the Morrison Government's majority in the palm of her hand so here we are. Making a complete mockery of any Coalition claim to national security leadership.
Jacquie Lambie isn't happy about any of it, via the ABC:
Independent Senator Jacqui Lambie has accused both major political parties of lacking the courage to protect Australia from the "existential threat" of Chinese foreign influence in an impassioned speech to parliament.

"It's about time the people in this place woke up to China's attempts to infiltrate our economy and our democracy," Senator Lambie said.

"Both sides of politics need to take a good hard look at themselves and make sure they're acting in our national interest which quite obviously, over China, they are not.

"We're sitting ducks here."

The outspoken Tasmanian crossbencher made the comments during a debate in the Senate on Tuesday night, while urging the Coalition and Labor to support Centre Alliance Senator Rex Patrick's calls to establish an inquiry into Australia's relationship with China.

Labor and the Coalition subsequently voted against the motion.

Senator Lambie said warnings about the Chinese Communist Party's attempts to influence Australia's parliament are "not some wacky conspiracy theory" while declaring "they're coming".

"Someone who was supposedly cultivated by the Chinese government to run as a Liberal Party candidate in the Commonwealth Parliament has shown up dead," she said.

"Nothing's been proven but it's really concerning… I think we all know what's going on here.

"What is clear is that China is actively trying to reshape our democracy, and no-one seems to be talking about that seriously enough."

Senator Lambie said successive governments on both sides of politics have allowed Australia to become too economically dependent on China, accusing the major parties of "selling off Australian values for a quick buck".

"A third of Australian exports are China-bound, we ship out more than $120 billion in iron ore and coal exports to China and our universities, shame on them, rake in over $32 billion from international students," she said.

American officials also worry that Australia's economic dependence compromises its ability to stand up to China. And new polling shows many Australians feel the same, write Simon Jackman and Elliott Brennan.
She said they needed to "be brave" and pull back Australia's reliance on China as a trading partner.

"All that money is making us complacent."

Senator Lambie also praised the work of the New South Wales Independent Commission Against Corruption and pointed to recent revelations that Chinese billionaire Huang Xiangmo allegedly gave a senior NSW Labor Party official $100,000 in an Aldi bag as proof of its success.

"They have a strong anti-corruption commission that can proactively stamp out this stuff, and they have some of the best donation laws in the country, this is why New South Wales regulators were able to smell a rat," she said.

"The fact is that there are basically no protections from stopping this happening at a federal level and not because there can't be but because there's no courage to make it happen.

"There's no enforcement of the rules and there's no follow-up if things look off."
Too right. We could start here, via the BBC:
New Zealand will ban large foreign political donations and anonymous online advertisements amid concerns over outside interference in next year's general election.

New legislation will reduce the limit for overseas donations from NZ$1,500 ($975; £750) to $33.

Online advertisements will have to show the details of who paid for them.

Officials did not say which countries prompted the move, but experts believe China's activities were the catalyst.

The country will go the polls in late 2020, when Prime Minister Jacinda Ardern from the Labour Party is expected to seek a second term.
It would be a start. The flexibly moralled would then have no reason to stay. To wit, the disgraced Xenophon:
Former senator Nick Xenophon's claims that his legal work for Chinese telecommunications exempt him from registering on the foreign influence register are wrong, Liberal senator James Paterson has said.

In a blistering speech delivered in the Senate under parliamentary privilege late on Tuesday, Senator Paterson said Mr Xenophon risked a "sad end" to his career of public service by taking on Huawei's cause in Australia, where both the Liberal and Labor parties have banned the Chinese company from the 5G and national broadband rollouts on advice from the security agencies.

Mr Xenophon told the ABC that he was not required to register as he would not be lobbying MPs to make Huawei's case.
Good riddance to them all.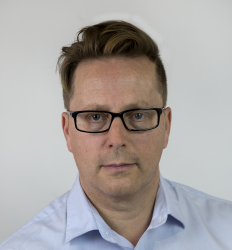 Latest posts by David Llewellyn-Smith
(see all)