It just keeps getting worse for Autralian gas users. Via Domain:
Global energy giant ExxonMobil has scrapped plans to build a gas import terminal on the Victorian coast, deepening fears for large energy users about rising costs and a looming supply shortfall facing southern states.

…ExxonMobil said it had undertaken an "extensive study" to determine the potential for LNG imports, which could offset rapidly declining production from the oil and gas fields in the Bass Strait it owns with miner BHP

The US-based oil and gas major said it had been engaging with customers to gauge their interest in committing to longer-term supply to help underpin the significant investment in the proposed new terminal, but customers were unwilling to strike lengthy commitments.

…Gas prices of $10 and above really is the 'death zone' for a lot of manufacturers.

"There was insufficient interest from potential customers," a company spokesman said.

Graeme Bethune, of energy consultancy EnergyQuest, said energy consumers were signing shorter-term supply deals due to broad uncertainty "hanging over the market"… because of uncertainty about where prices might go and what the federal government might do or not do."
Exxon was hoping to replace its declining Bass Strait volumes with LNG imports: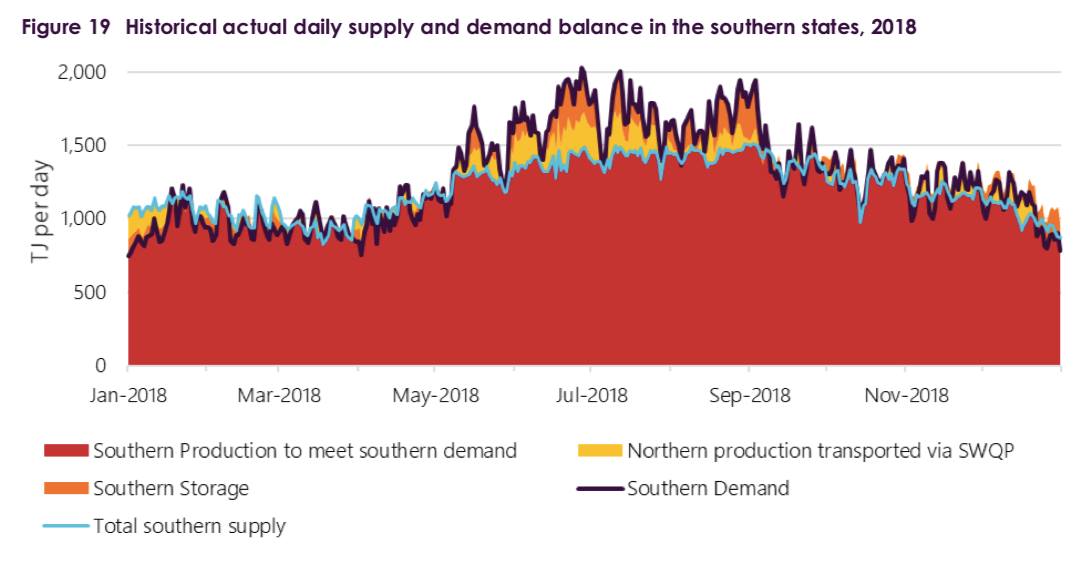 And without them, all things equal, there's going to be a massive gas shortfall of 200Pj by 2025: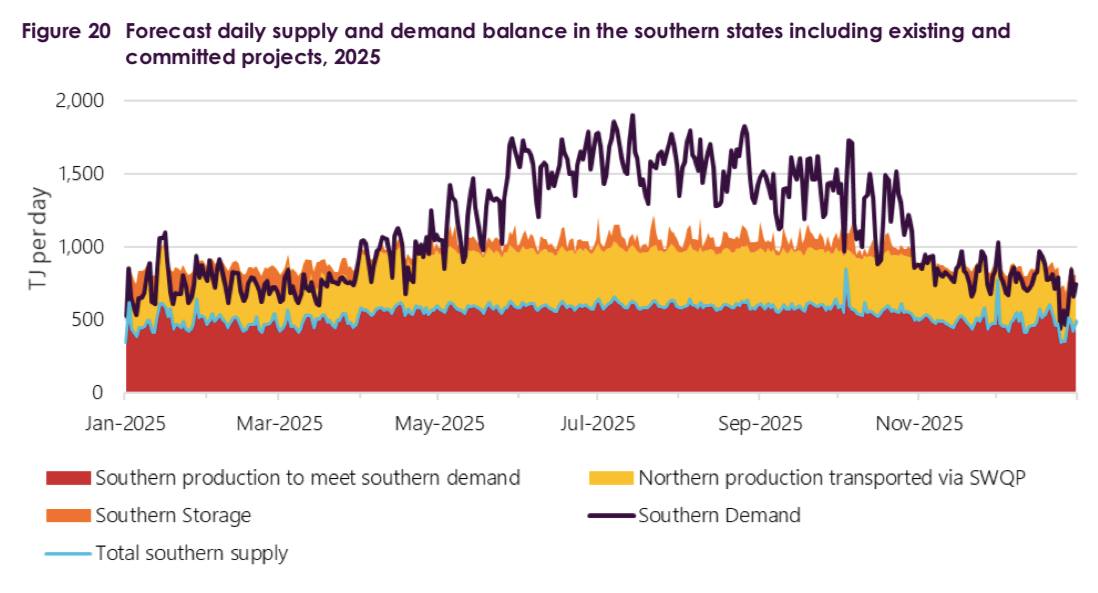 We're going to need gas reservation. Let's get on with it now so that we can settle market operations, such as they are, for everybody.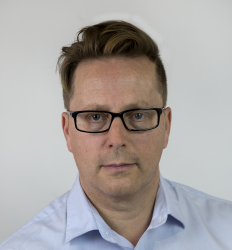 Latest posts by David Llewellyn-Smith
(see all)