Vai The Advisor:
Twenty-six additional lenders have been appointed to the initial panel of the government's First Home Loan Deposit Scheme, including major bank, Commonwealth Bank.

The National Housing Finance and Investment Corporation (NHFIC) has announced its full panel of lenders taking part in the federal government's First Home Loan Deposit Scheme (FHLDS).

Following on from the announcement that NAB had been chosen as the first major lender for the panel, CBA has been named as the second major bank to offer loans under the scheme, along with 25 non-major lenders.

The participating lenders will have the ability to write loans for first-home buyers (FHBs) who have saved deposits as little as 5 percent, with the government set to guarantee the rest of the deposit under the FHLDS.

CBA and NAB will reportedly be able to issue up to 50 per cent of the 10,000 annual guaranteed loans provided per financial year, according to the NHFIC Investment Mandate.

The two major banks will be accepting applications for the scheme from 1 January 2020.

The other 50 per cent of guaranteed loans will be written by the other non-major lenders on the NHFIC lending panel.

The non-majors will be taking applications from 1 February 2020.

The full list of lenders on the panel, along with NAB and CBA, are as follows:

Australian Military Bank
Auswide Bank
Bank Australia
Bank First
Bank of us
Bendigo Bank
Beyond Bank Australia
Community First Credit Union
CUA
Defence Bank
Gateway Bank
G&C Mutual Bank
Indigenous Business Australia
Mortgageport
MyState Bank
People's Choice Credit Union
Police Bank (including the Border Bank and Bank of Heritage Isle)
P&N Bank
QBANK
Queensland Country Credit Union
Regional Australia Bank
Sydney Mutual Bank and Endeavour Mutual Bank (divisions of Australian Mutual Bank Ltd)
Teachers Mutual Bank Limited (including Firefighters Mutual Bank, Health Professionals Bank, Teachers Mutual Bank and UniBank)
The Mutual Bank
WAW Credit Union
Ten years after government-backed, sub-pime mortgages triggered Global Financial Crisis and here we are.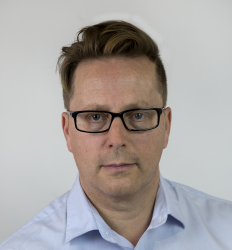 Latest posts by David Llewellyn-Smith
(see all)