Iroin ore charts for December 6, 2019: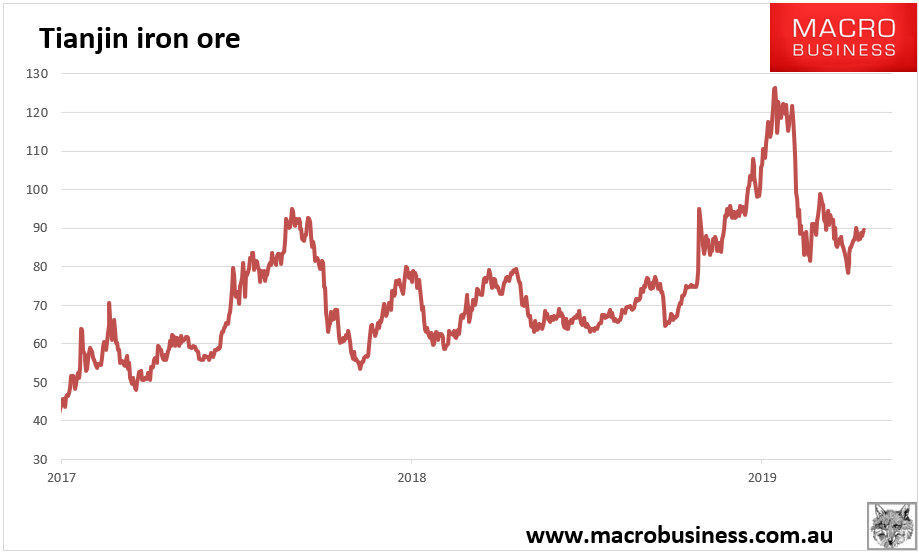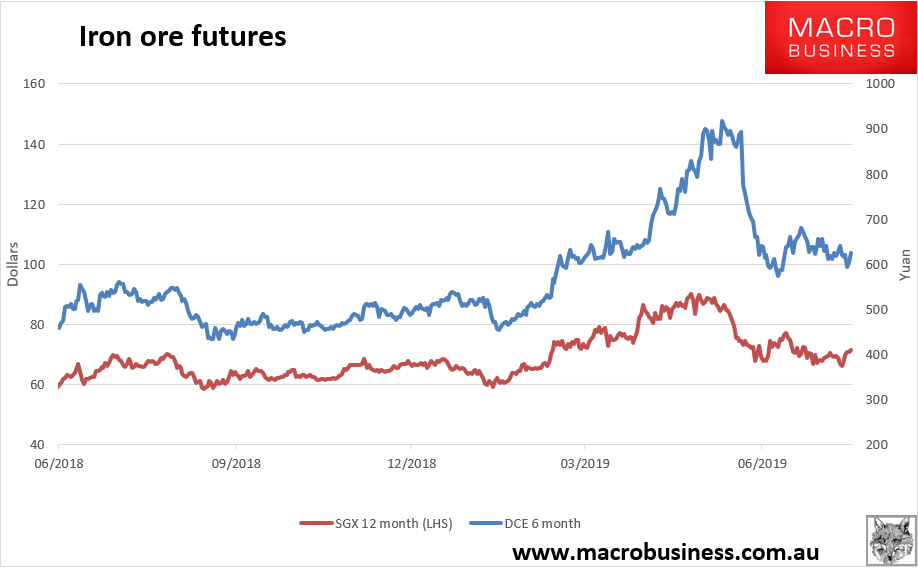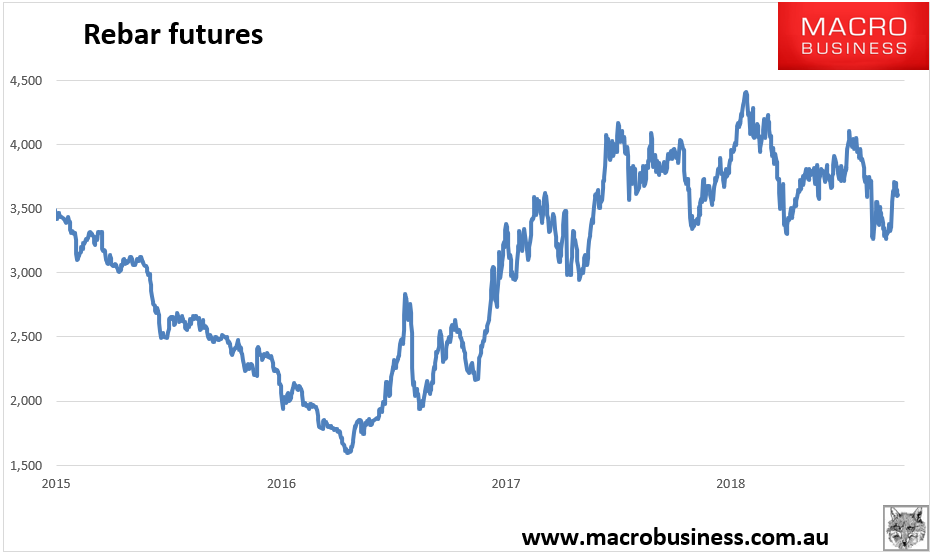 Spot up. Paper up more after US jobs. Steel has recovered some.
The great untold story of this year's iron ore boom continues with the release of Chinese import data over the weekend. Iron ore imports at 90.65mt, still down on a rolling annual basis: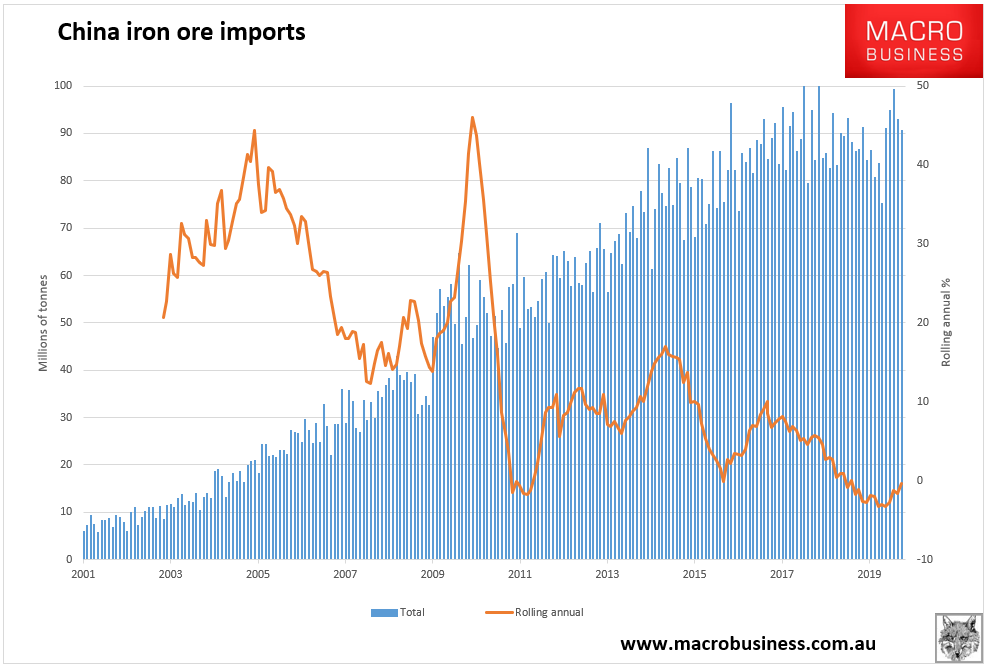 Reuters notes:
The world's top steel producer brought in 90.65 million tonnes of iron ore last month, down 2.4% from 92.86 million tonnes in October and compared with 86.25 million tonnes a year earlier, data from the General Administration of Customs showed.

For the first 11 months of 2019, iron ore arrivals reached 970.69 million tonnes, down 0.7% on an annual basis.
Down year to date. Extraordinary given the huge growth in real estate floor area under contruction and steel.
The entire iron ore price boom this year was driven by supply side constraints resulting from accidents. Otherwise iron ore is at $50 and falling.
This is very important to understand for next year as China struggles to build more and the supply side frees up.
David Llewellyn-Smith is Chief Strategist at the MB Fund and MB Super. David is the founding publisher and editor of MacroBusiness and was the founding publisher and global economy editor of The Diplomat, the Asia Pacific's leading geo-politics and economics portal.

He is also a former gold trader and economic commentator at The Sydney Morning Herald, The Age, the ABC and Business Spectator. He is the co-author of The Great Crash of 2008 with Ross Garnaut and was the editor of the second Garnaut Climate Change Review.
Latest posts by David Llewellyn-Smith (see all)