Iron ore charts for December 12, 2019: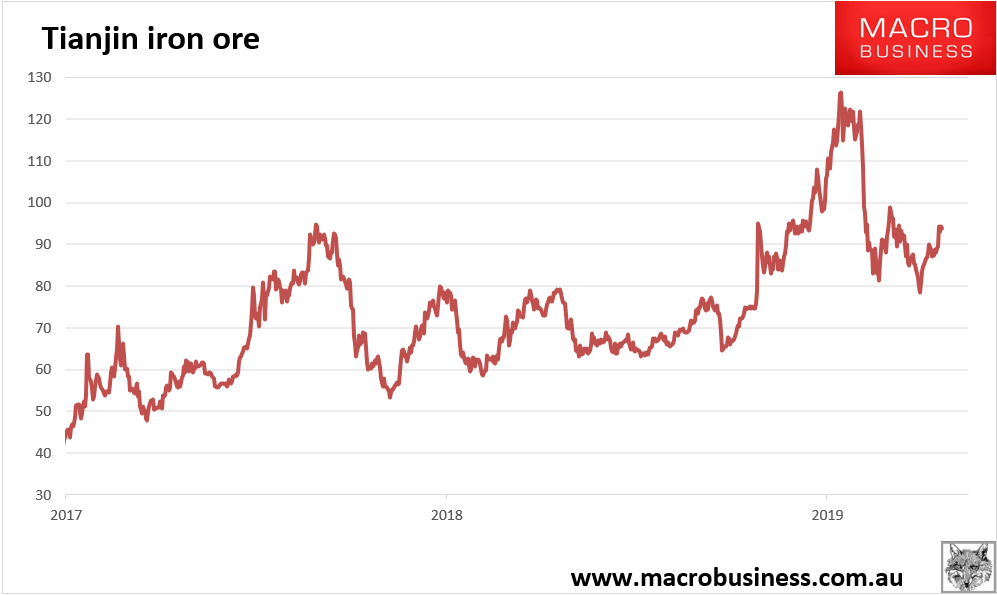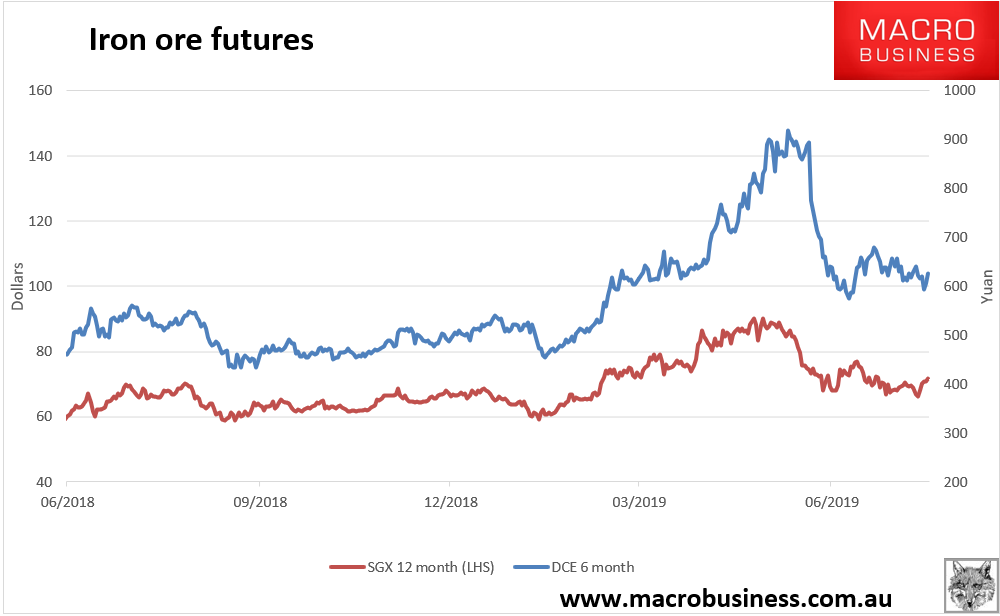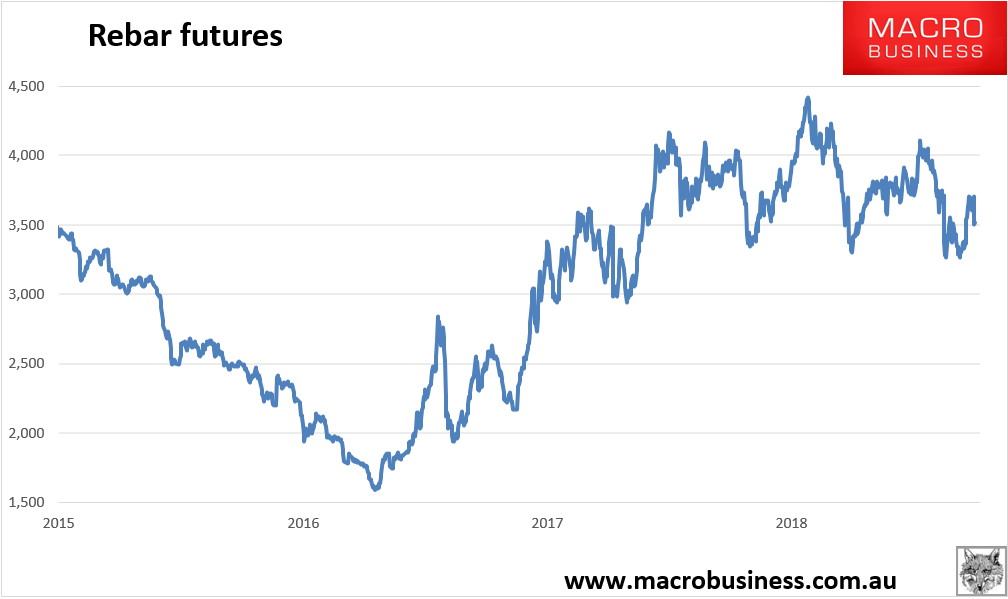 Texture from Bloomie:
If anything, the rally in mainland steel prices might suggest an even more bullish interpretation. Prices for hot-rolled coil, which has mostly been sold at a discount to steel reinforcement bar over the past year, leaped to a 212 yuan-per-ton ($30.15/ton) premium in Shanghai on Thursday.

That should be heartening news. Hot-rolled coil is about 100 yuan a ton costlier to produce than rebar, so in theory ought always to trade at a comparable premium. When priced at a discount, it's an indicator that most of the demand in China is being driven by the construction sector in which rebar is used, rather than by manufacturers, who prefer coil. That, in turn, is a sign of an economy that's being supported by government infrastructure and real estate spending, rather than private-sector demand for automobiles, machinery, and consumer goods. When coil flips to a premium, it might be a sign that the economy is finally getting its vigor back.

The trouble with this theory is that there's precious little sign of a boom in the industrial sector. Fixed-asset investment in manufacturing in the year through October grew just 2.6% from a year earlier, with car production in outright contraction. The most vigorous investment growth has been in the mining sector, which if anything should be a problem for commodities prices since it suggests supply will be rising soon.

…What appears to be happening is that the shaky economic outlook in China in recent months has left production short even of the limited levels needed to tide the industrial sector through the slow winter months. Mills are seeking to top up their supplies in case they run short, and are rushing to secure iron ore inventory. This rally should be little more than a blip.
Correct. Restocking. Will last to Q2, 2020 at most.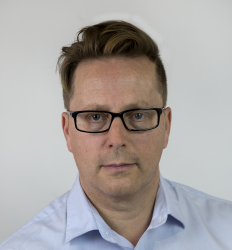 Latest posts by David Llewellyn-Smith
(see all)