Iron ore charts for December 11, 2019: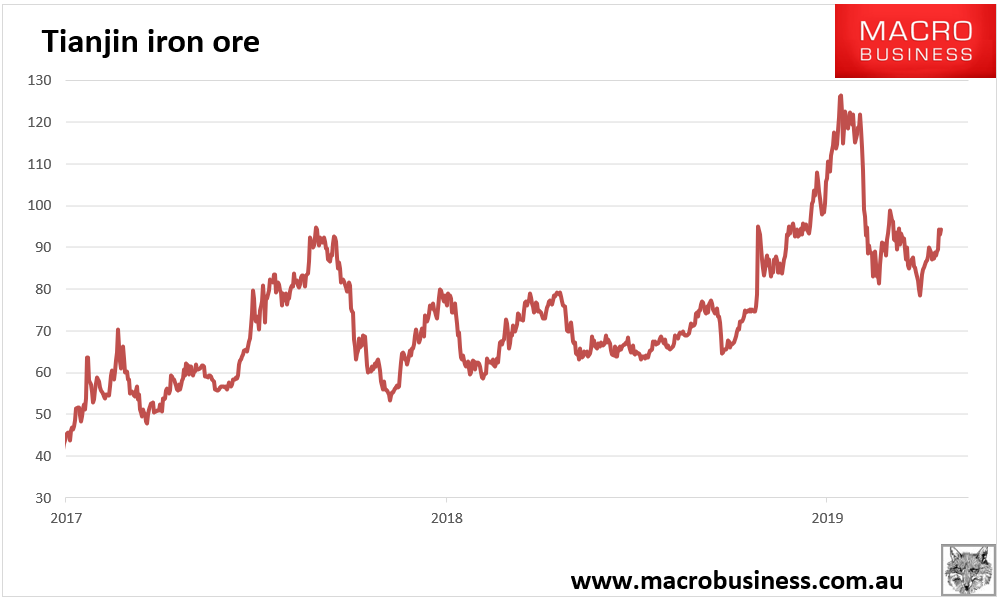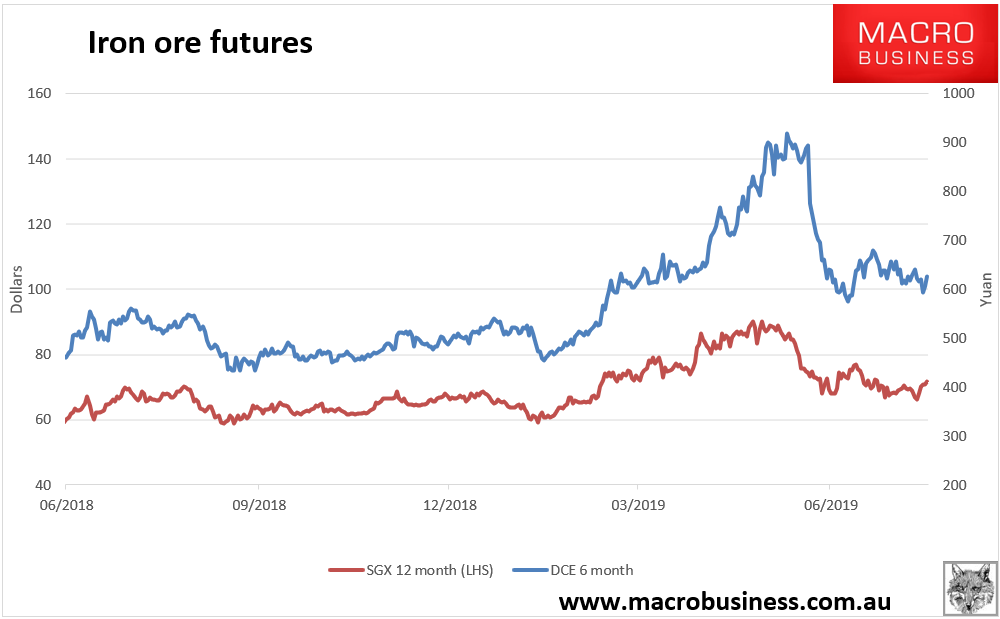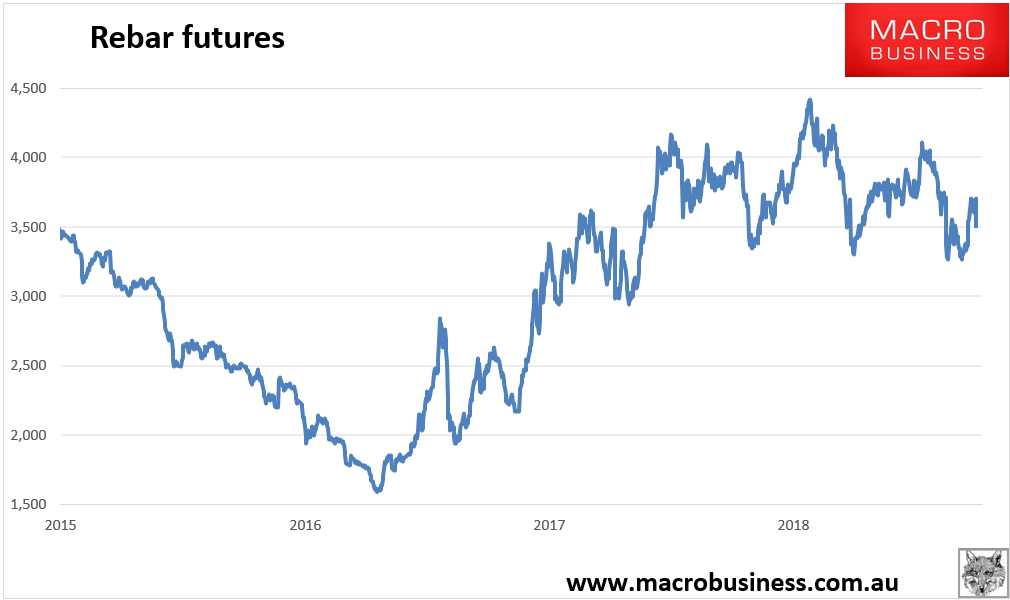 Spot up. Paper down. Steel has not updated.
Westpac has a nice summry for 2020:
Iron ore pushed higher through the first half of the year hitting a peak of US$126/t in July due to the Vale Brumadinho mine disaster. From August a recovery in supply, and softer demand from China, took prices back down to US$80/t, drifting a little higher to around US$90/t in the last few weeks. Westpac is forecasting prices to hold around current levels to mid–2020 when a lift in supply, and slower demand, will push prices down to US$65/t year end.

Through the first half of the year met coal held around US$180/t but, from June, Chinese restrictions on Australian thermal coal imports were also applied to met coal and prices dropped rapidly to US$120/t. Westpac sees this as a base price for Australian met coal so we are forecasting prices to hold around current levels to end 2020. The disruptions to Australian coal exports into China, along with an oversupplied European market, saw thermal coal fall from a high of around US$100/t as 2019 started, to a low of US$59/t by August. Currently at US$66/t we are looking for thermal coal prices to hold around this level through 2020.

There are a number of observations pointing to a normalisation of the Chinese iron ore market post the Brumadinho disaster and the 2018 surge in steel production. From the supply side;

Brazilian ore exports are still below pre–Brumadinho disaster levels but Chinese imports of Brazilian ore set a new record of 24mt (up 9.4%yr) in October suggesting supply has been diverted from other markets. Inventories of Brazilian ore have grown 23% from the July low. By comparison Chinese imports of Australian ore are yet to return to the September 2017 high of 65.1mt and are flat in the year. Australian port inventories of ore have grown 21% since July while total ore imports are up 5.1%yr and total ore inventories have lifted 8.5% from July.
High domestic ore prices boosted ferrous Chinese metal mining margins supporting a lift in Chinese ore supply: +13%yr to October. The share of loss–making miners is back to 2017 lows.
Imported ores are trading at a discount to Chinese ore. From February to July the average premium on imported ore was 4.3%. The average discount through 2018 was –16.5% and it averaged –11.4% through November. Imported ores trade at a discount to domestic ore when supplies of imports are plentiful.

However, there are a number of demand side observations suggesting it is too early to turn bearish on iron ore prices. These include:

The softening trend in rebar prices continued through 2019. Nevertheless the restructuring of the industry was eff ective with steel mill margins remaining well supported allowing steel mills to focus on effi ciency and environmental outcomes, rather than being forced to use cheaper inputs. This has supported the premium for higher grades of ore and scrap steel while Chinese steel mill margins remain high relative to recent history, at around 4%.
The pace of growth in dwelling starts peaked in August 2018 and has been in a moderating trend since. As such we are not surprised the annual pace of steel production fl attened in October (fl at vs a robust +15%yr at the start of the year). In addition, the share of loss–making steel mills is back down to 20% suggesting the administration has eased the pressure on the industry to force structural reform – reforms that are supportive of positive industry margins.

We are not expecting a meaningful correction in steel production in 2020. Steel inventories have unwound the earlier build–up and are holding a cycle low. With growth in sales still outpacing the growth in inventories, it appears that demand is holding up better than anticipated. We expect Chinese steel production to flatten rather than stall, and are forecasting a 2% lift in 2020.
That is a very solid base case.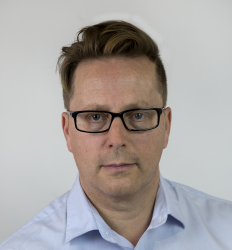 Latest posts by David Llewellyn-Smith
(see all)