Via Richard Denniss at the AFR:
So, what exactly is "productivity"? Productivity refers to the amount of output produced by a given unit of input. Labour productivity measures how much stuff gets made by each unit (usually an hour) of labour. Capital productivity measures how much stuff gets made by each unit of capital (usually measured in dollars).

…You'd hope the Prime Minister understands these simple truths, but instead he's spouting this nonsense at the BCA annual dinner: "Productivity is not about paying people less to do more, productivity is about enabling people to earn more from what they do every day. That's how I measure it. And that's what our productivity agenda is all about."

…Productivity is about getting people to produce more per hour tomorrow than they did yesterday. Productivity growth can come from new equipment, better training or improved motivation. But to be clear, it is entirely unrelated to "enabling people to earn more from what they do every day".
Here's the chart of crashing Coalition productivity: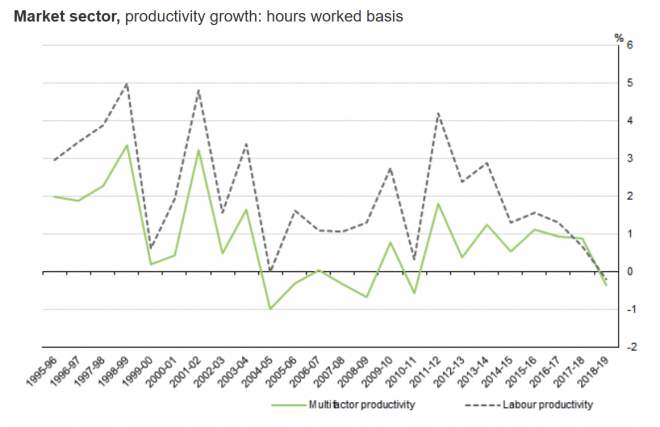 Stuffing Australia full of cheap foreign labour and crushing unions is not productivity reform. The former is actually anti-producivity given it encourages dis-investment substituted by many warm bodies.
For example, why buy an automated car wash when you can hire 20 coolies to polish furiously.
Does this benefit the economy? No. Becuase the 20 coolies drive down wider wages while barely adding to consumption. They also send a lot of money to their parent nations.
Yes, you might have to build a few more dwellings to house said coolies, or not build them and see prices rise, but either way you are allocating resources less efficiently, which devours income over time.
All of that weighs on profits and wages and if you do it long enough you end up in Australia's current pickle in which nobody but the few employers of the coolies see their standards of living rise as pollies trumpet higher GDP!
Now, consider the counter case. You install a new car wash that is more efficient than the old one that needed a guy to hose down cars before they went in. Some jobs are shed but the better car wash improves throughput and boosts margins despite dropping prices. Profits rise. Because the new machine requires training and greater expertise the remaining employees wages rise as well.
Yes, we've lost  some jobs but we've lifted resource allocation so profits and income and spending rise. He can retrain and get a better job elsewhere or spemd more time doing what he wants.
All around better!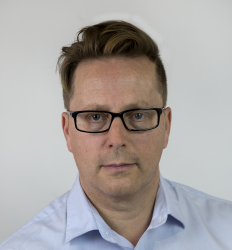 Latest posts by David Llewellyn-Smith
(see all)