Within today's dump of balance of payments data that feeds into tomorrow's September quarter national accounts release was the important news that Australia's terms-of-trade rose another 0.4% in seasonally adjusted terms and by 1.2% in trends terms: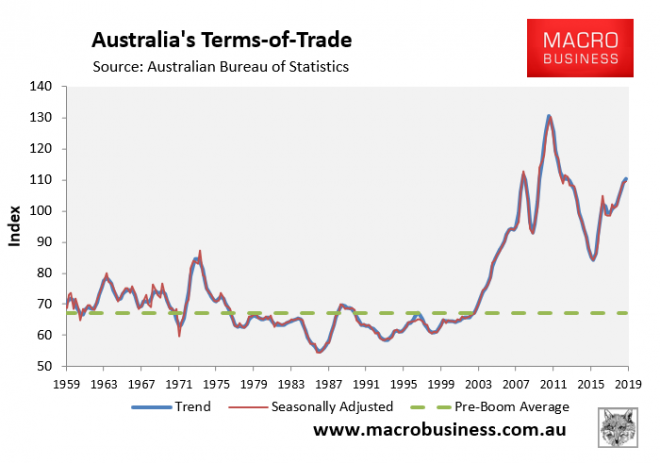 Over the year, the terms-of-trade rose by 7.8% in seasonally adjusted terms and by 8.0% in trend terms.
Since the terms-of-trade measures the prices received for Australia's exports relative to the prices paid for imports, this terms-of-trade result suggests it will support both national disposable income (NDI):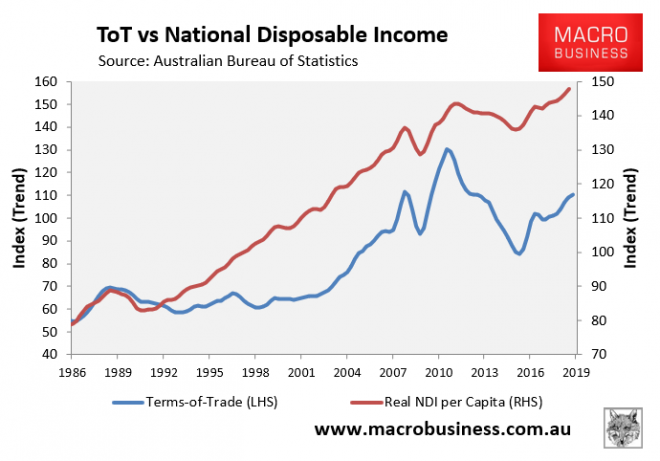 As well as nominal GDP: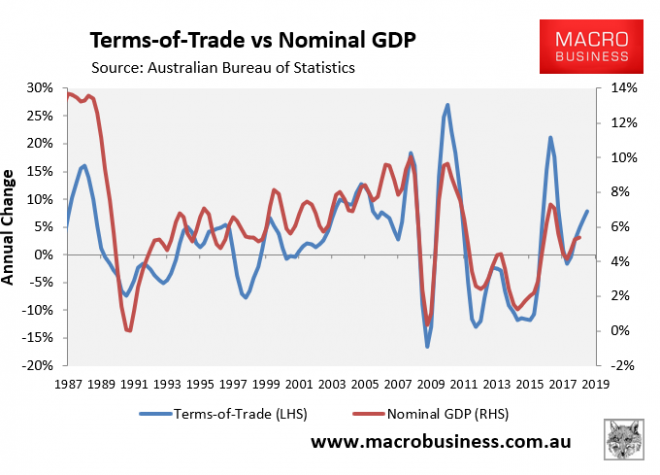 Too bad workers aren't getting a slice.
Leith van Onselen is Chief Economist at the MB Fund and MB Super. Leith has previously worked at the Australian Treasury, Victorian Treasury and Goldman Sachs.
Latest posts by Leith van Onselen (see all)