The Bank for International Settlements (BIS) has released its global household debt data for the June quarter, which again ranks Australians as the second most indebted in the world.
The next table summarises the ratios of household debt to GDP: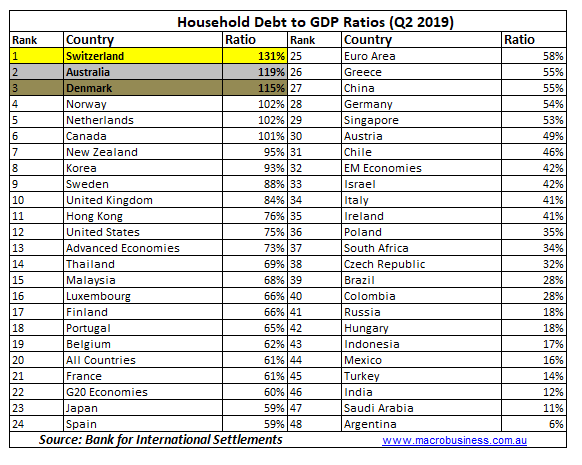 As you can see, Switzerland (131%) takes the gold medal in the global household debt stakes, with Australia taking silver (119%) and Denmark (115%) the bronze medal.
The next chart plots the time series of household debt across the advanced English-speaking nations only and shows that Australia (119%) is way ahead of Canada (101%), New Zealand (95%), the United Kingdom (84%), the United States (75%) and Ireland (41%):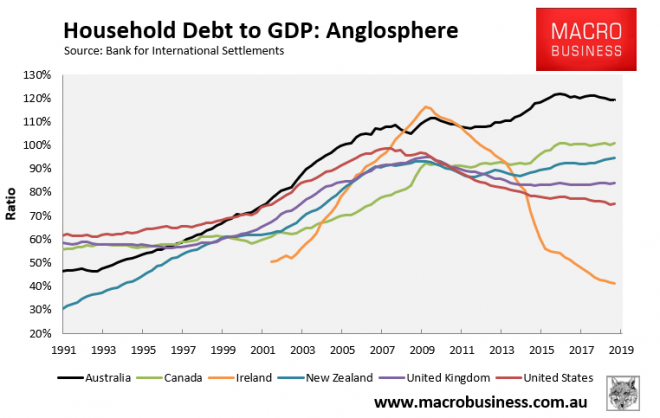 In fact, Australia's household debt currently is above Ireland at its peak (117%) in the lead-up to its monstrous housing bust during the Global Financial Crisis (GFC).
The BIS has also released data on household debt servicing ratios (DSR), which estimate aggregate principal and interest repayments to income. These are considered "a reliable early warning indicator for systemic banking crises", whereby "a high DSR has a strong negative impact on consumption and investment".
The below table shows that Australia has the highest DSR out of the 17 countries sampled: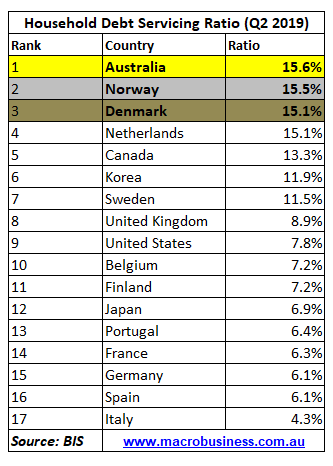 Again, Australia's DSR of 15.6% is way above the other advanced English-speaking nations surveyed by the BIS: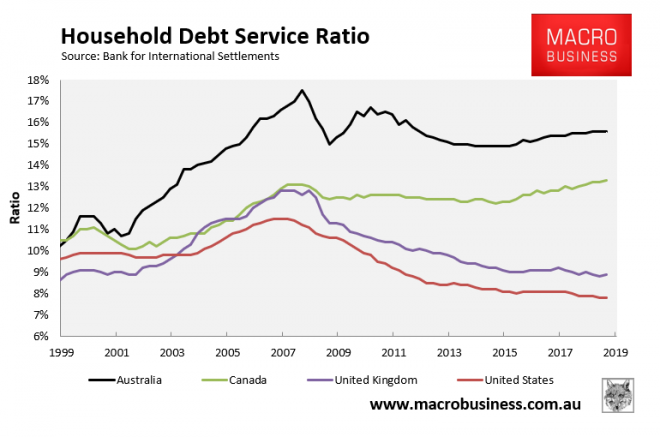 Most alarmingly, despite the massive interest rate cuts experienced over the past decade, Australia's DSR is little lower today (15.6%) than it was at its absolute peak (17.5%) in June 2008, just prior to the GFC.
This leaves Australian households in a fragile position as interest rates hit their absolute bottom and income growth stagnates.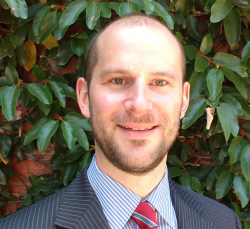 Latest posts by Leith van Onselen
(see all)