Via Sinocism today:
Xi met with Carrie Lam Monday in Shanghai, says the Party Center has confidence in her. Minister of Public Security Zhao Kezhi attended the meeting.

在听取了林郑月娥关于香港近期局势的汇报之后,习近平表示,香港"修例风波"已持续了5个月,你带领特区政府恪尽职守,努力稳控局面、改善社会气氛,做了大量艰辛的工作。中央对你是高度信任的,对你和管治团队的工作是充分肯定的。止暴制乱、恢复秩序仍然是香港当前最重要的任务。依法制止和惩治暴力活动就是维护香港广大民众的福祉,要坚定不移。同时,要做好与社会各界对话和改善民生等工作。希望香港社会各界人士全面准确贯彻"一国两制"方针和基本法,齐心协力,共同维护香港的繁荣稳定。

After listening to Carrie Lam's report on the recent situation in Hong Kong, Xi Jinping said that the Hong Kong SAR government, under your leadership, has made great efforts to stabilize and control the situation and improve the social atmosphere. The central government has high trust in you and fully recognizes the work of you and your management team. Stopping violence, curbing chaos and restoring order remain the most important task for Hong Kong. To stop and punish violence in accordance with the law is to safeguard the well-being of the Hong Kong people. At the same time, we need to engage in dialogue with all sectors of society and improve people's livelihood. We hope that people from all walks of life in Hong Kong will fully and accurately implement the principle of "one country, two systems" and the basic law and work together to safeguard Hong Kong's prosperity and stability.

Six wounded as bloody brawl caps day of Hong Kong mall chaos – AFP

A bloody knife fight in Hong Kong left six people wounded on Sunday evening, including a local pro-democracy politician who had his ear bitten off, capping another chaotic day of political unrest in the city.

Flashmob rallies erupted inside multiple shopping centers across the international finance hub over the afternoon, sparking frequent clashes with riot police.

The violence was less sustained than Saturday when police and protesters fought hours of cat and mouse battles after thousands took the streets for an unsanctioned march.

Hong Kong protesters attack Xinhua news agency – CGTN

Violence flared in anti-government protests in Hong Kong again this weekend, as protesters attacked the offices of China's official Xinhua news agency building.

Hong Kong civil servants who support protests will perish with rioters, People's Daily warns | South China Morning Post

"There is no middle ground on the issue of fighting against riots and unrest in Hong Kong … No matter whether they have given silent approval out of sympathy or connived to give support, there will be only one end to those civil servants who join the 'black terror'. They will lose their careers and future," the newspaper warned in the commentary published on Saturday night.

Hong Kong leader Carrie Lam to meet Vice-Premier Han Zheng in Beijing for first official sit-down since protests erupted | South China Morning Post

Hong Kong's embattled leader Carrie Lam Cheng Yuet-ngor has been called to Beijing for an unscheduled meeting with Vice-Premier Han Zheng on Wednesday, with sources saying this would involve key policy directives on the protest-hit city, amid discussions on the national security law.

It would be the chief executive's first official sit-down with Han, the state leader in charge of Hong Kong's affairs, since the mass protests broke out in June…

China Pushes to Integrate Hong Kong Through Patriotic Education, Security Overhauls – WSJ $$

In a Friday briefing elaborating on policies issued by the Communist Party elite, a senior official said Beijing plans to refine its mechanisms for governing Hong Kong, such as by revamping how the city's leader and other top officials are appointed and removed, as well as upgrading its safeguards for national security.

Beijing will also support Hong Kong's efforts to "strengthen law-enforcement capabilities" and inculcate in its youth a stronger sense of national identity and patriotism, as well as a deeper understanding of Chinese history and culture, said Shen Chunyao, a senior official at China's parliament who oversees legislative work related to Hong Kong.

Trolls Renew Social Media Attacks on Hong Kong's Protesters – Bloomberg

Researchers, including at the startup Astroscreen, have identified suspicious accounts that suggest take downs in August didn't stop online activity targeting the protesters. Instead, some accounts with suspected links to the Chinese government that were removed have been replaced by different ones, engaging in similar types of tactics, the researchers said.
Strange comments when the CCP's best chance is to sack Lam, make concessions, and go back to thin-slicing freedoms over 20 years.
This kind of arrogance seems to define Xi these days.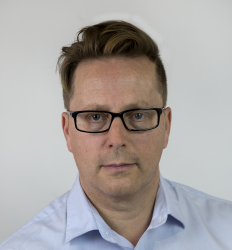 Latest posts by David Llewellyn-Smith
(see all)