From Paul Xeating just now:
Paul Keating says Australia's foreign policy lacks "any strategic realism" and is leaving the nation unable to effectively manage the rise of China as Donald Trump vacates the Asia Pacific region.

…Mr Keating said Australia should channel its focus on helping "design a new construct" that engages with China but prevents it from dominating the region.

"The reason we have ministers and cabinets is so that a greater, eclectic wisdom can be brought to bear on complex topics and particularly on movements of tectonic importance. This process not working in Australia," Mr Keating told The Australian's Strategic Forum in Sydney on Monday.

"The subtleties of foreign policy and the elasticity of diplomacy are being supplanted by a group of security agencies which are now effectively running the foreign policy of the country. And the media of course as being up to its ears in it.

"There is alarm in Australia about the scale and speed of China's rise and this comes out particularly in the hysteria (of the media), especially in the Sydney Morning Herald and The Age but run up in the rear by The Australian.

"Big states are rude and nasty but that does not mean you can afford not to deal with them, whether it be the United States or China."

"We need the United States as a balancing and conciliating power in the region. But it is very hard to be effective in that role if you don't turn up. If you are not integral to and part of the strategic discussion. If you pawn the crown it is incapable of being redeemed at the same value," he said.

"The global system is under stress and regional institutions are being marginalised. The President did not attend the East Asia Summit. He did not even direct is Secretary of State to attend the East Asia Summit."

He also warned the United States was unlikely to return to its former influence regardless of who wins the next election.

"Indeed I think it is fair to say, that following this presidency, the United States will not return to being the state it was, regardless of whether a Republican or a Democrat occupies the White House," he said.

However, Mr Keating praised Mr Trump for seeking to avoid military conflict with China.

"President Trump's instincts are to avoid military complications," Mr Keating said.

"The confrontation he most seeks to avoid is with China. From the Australian national interest we should applaud the president for that. But more than that keep on applauding him," Mr Keating said.

"For President Trump alone is deciding the United States foreign policy and the news in that for Australia is that he has no appetite for a military (confrontation) with China, which parts of the east coast foreign policy and defence establishment would countenance. And not just part of the establishment in the United States, part of the same establishment in Australia too.

"So while the President's instincts in this respect are good, and they are particularly good, he is nonetheless not personally able to divine a new international agenda. He will not be constructing a new world model."
So, Australia lacks realism for not engaging enough with China, but doesn't need the same with the US?
The realism school of interanational relations is enough to any liberal serious dispepsia but it is unavoidable in some measure:

Realism is one of the dominant schools of thought in international relations theory, theoretically formalising the Realpolitik statesmanship of early modern Europe. Although a highly diverse body of thought, it is unified by the belief that world politics is always and necessarily a field of conflict among actors pursuing power. The theories of realism are contrasted by the cooperative ideals of liberalism.

Realists can be divided into three classes based on their view of the essential causes of interstate conflict. Classical realists believe it follows from human nature; neorealists attribute it to the dynamics of the anarchic state system; neoclassical realists believe it results from both, in combination with domestic politics. Neorealists are also divided between defensive and offensive realism. Realists trace the history of their ideas back through classical antiquity, beginning with Thucydides.
Basically, realism is about who has power, who wants it and how to keep it. It is ruthless.
So, if you want to be realist about both sides of geopolitics then let's lay it out:
the US military currently gives existential force to liberal democracy Asia;
China wants to remake this model as illiberal capitalism with itself as the hegemonic head;
so, is it "realist" to expect the US, and everything it stands for, to allow a rival system to destroy its Pacific empire all the way to Hawaii, but to keep trading with it, given that strategic compromise will expose the western flank of its mainland? In terms of the seriously overworked metaphor of Thucidides Trap, that's like Sparta inviting Athens to occupy the entire Agean without worrying about its own safety and system.
There are two answers to that question:
the Hugh White doctrine which sees China's economic rise as inexorable and that leading to indomtable military might giving the US no choice;
that Chinese economic power is peaking now and, although it will be a great power, there is nothing inexorable about its rise. Indeed Chinese growth is already in deep trouble, it will slow from here, and terrible demographics ensure its relative decline before its get rich. This raises the distinct possibility of future CCP troubles at home (see Hong Kong, Xinjiang etc).
The truth almost certainly lies closer to the second than the first so the choice for the US is easier than it appears. Expose its western flank to a future Chinese empire or sustain the present arc of containment that runs from Japan to Thailand and Australia so that it is China that remains exposed, and is pushed as far from the US coast as is possible..
Except for one thing. There is one other false choice that is being promulgated. The "realist"elites  of this world that are bought by the CCP and together they bluff their way into turning US allies on one another and the hegemon. The CCP strolls into regional power without so much as a shot being fired.
A part of this sharp power lie, that is designed by Beijing to break ANZUS, is the acceptance that the intense abuse of the Australian democracy that we've witnessed by the CCP over the past five years is our own fault despite almost single-handedly keeping the CCP in power with our iron ore.
I'll leave it to you where Paul Xeating falls into that strategic spectrum.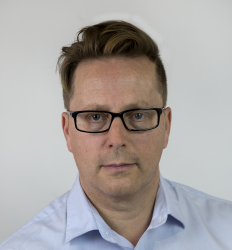 Latest posts by David Llewellyn-Smith
(see all)