With Australia's population ballooning on the back of mass immigration, and projected to add around 360,000 people a year until 2066: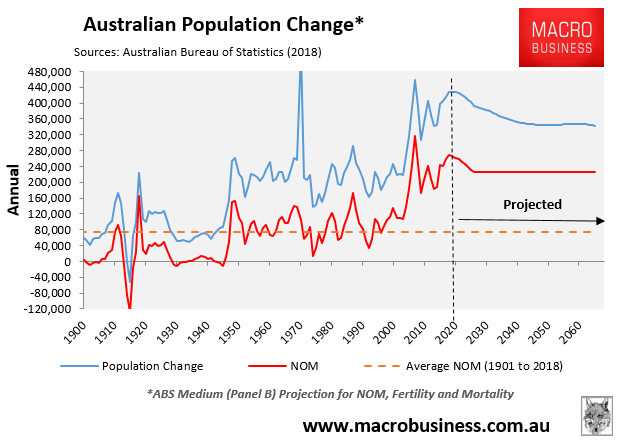 And Sydney's population projected to nearly double to 9.6 million people over the next 48 years: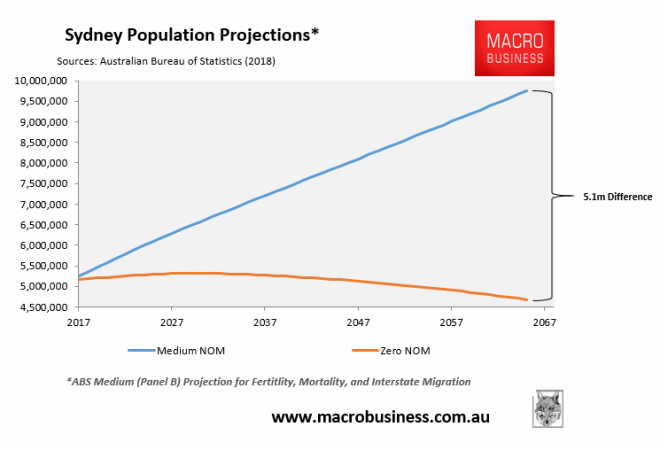 Water bills are set to rise as demand overruns supply:
Sydney Water has submitted a revised submission to the Independent Pricing Regulatory Tribunal (IPART) for a proposal that would see annual water bills rise by $30 a year with dam levels on Tuesday sinking to 46.3 per cent. The state government is also expected to soon announce the expansion of the desalination plant…

Sydney Water's revised submission to IPART has asked the pricing regulator for increases and a 20 per cent increase in capital spending to $11.4 billion from 2020 to 2024 to respond to the drought and for new infrastructure…

Sydney Water said its proposed increased spending reflected that "dry conditions and drought may also be ongoing impacts of climate change, not just temporary aberrations".
This is only the beginning.
How will our major cities cope as their populations roughly double in size over the next 50 years? What about the regions where the federal government is trying to divert Australia's immigration intake?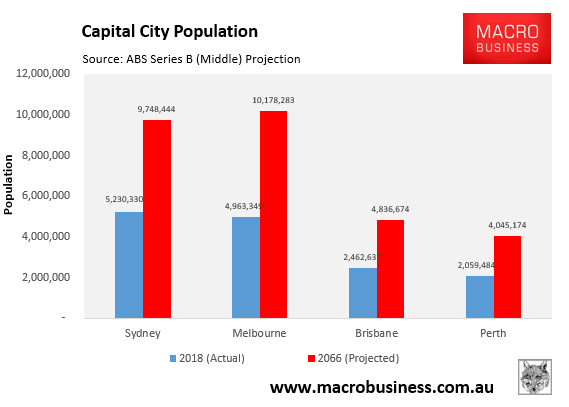 Sure, further desalination plants would help at the margin, at least across the coastal cities. But they are environmentally destructive and hideously expensive, with costs borne by the incumbent population, as noted by The Conversation:
The desalination plants were expensive to build, consume vast quantities of electricity and are very expensive to run. They remain costly to maintain, even if they do not supply desalinated water. All residents pay higher water rates as a result of their existence.
Indeed, modelling by Infrastructure Australia in 2017 projected that household water bills would more than quadruple in real terms because of population growth and climate change, rising from $1,226 in 2017 to $6,000 in 2067. The report also warned that "the impact of these changes on household affordability could be substantial… and could lead to significant hardship":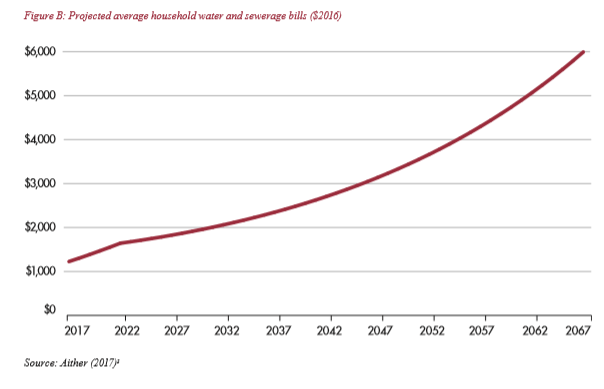 Clearly, Australia's mass immigration 'Big Australia' policy is a key threat to Australia's water security. So why exacerbate the problem in the first place, when it can be ameliorated by simply returning Australia's immigration intake back toward the historical average of 70,000 people a year?
Why aren't more so-called experts and policy makers acknowledging these most basic of facts?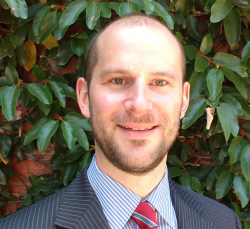 Latest posts by Leith van Onselen
(see all)