Poor old Guy Rundle's world is falling apart:
Well, looks like we're going to have to talk about China. Really talk about China. Much of the world, of Australia, and of the left respectively have avoided the conversation for years. But we could can't do so anymore.

At the same time, we have to avoid being stampeded by a propaganda push by other interests. The bad China stories have come too suspiciously simultaneously to be accepted uninterrogated.

The two core charges that have surfaced are inter-related. Firstly, that a mass incarceration system in Xinjiang is racially based — around the Uyghurs — and extended to the virtual imprisonment of the entire population.

Secondly, that China's oft-reported practice of taking transplant organs from executed criminals has been extended and reversed, so that religious and other minorities — the Uyghurs, Falun Gong, "house Christians" — are now being executed to supply both a private organ market and the needs of the elite.

Both accusations are ghastly enough. If they are in fact combined processes, we're in another world entirely. The mass detention of Uyghurs and the hyper-control of everyday life in Xinjiang is so widely reported it seems impossible to deny, or believe that it has been wholly manufactured. Whatever spin there might be put on it seems irrelevant, given what is documented.

…If — if — it is true, then Jinping's neo-Stalinism has evolved into something that combines the annihilating worst of the three major systems of modernity. The right can do what it likes; the global left needs to establish an international, independent commission to assess the evidence of what is occurring in these two areas, and their intertwining.

And if it proves to be the case then we must simply recognise the presence of radical evil on a mass scale and curse our prior lassitude — but not let it distract us from present action.
Jeez, hoocoodanode that communism would end inside a gulag? Let's recall what a raving Rundle wrote in August when Andrew hastie called the CCP out for these very abuses:
Say what you like about the Chairman, but he had a phrase for every occasion. Andrew Hastie's 1940 analogy of our position vis a vis China — the futile hope of its liberalisation serving as our "Maginot Line" — is either dopey or artful or both, but it serves to simultaneously focus attention on Hastie ahead of his 2024, or 2021 party leadership bid, and to try and make excuses for what is decades of failure by the right on developing an integrated foreign-relations/defence policy.

…Hastie's story about the failed liberalisation of China is designed to offer a myth for the right, to pretend it had thought any of this through. Outside of the classical liberal hotzones — such as Catallaxy Files, the Mom's-basement of what remains of the Oz blogosphere — no-one believed this for a second.

…Does Andrew Hastie believe the fairytale he played out? Quite possibly, given that he trotted out the usual myths about the post-World War II USSR needing to be "contained". Except here's the twist. Hastie and others object not to China's military incursion — there aren't any, no-one's talking about putting Chinese missiles in Fiji, as we are talking about putting US missiles in Darwin — but China daring to invest in Africa and the Pacific.

…Hastie's speech is more important as a symptom. Presented as some sort of break with a failed tradition of doublethink on the right, it is simply a continuation, a sign that they can't think outside of their self-justifying myths, even when they can see the situation demands such. They remain caught up in every delusion of white-skin narcissism, the whole Western-exceptionalism-benevolent-imperialism melange from George W. Bush to Niall Ferguson to John Howard, to Tony Abbott.
Or maybe, just maybe, Rundle was writing as the useful idiot of the world's most egregious tyranny.
To wit, at Domain:
Former ASIO boss Duncan Lewis has said the Chinese government is seeking to "take over" Australia's political system through its "insidious" foreign interference operations.

Any person in political office was a potential target, he said, with the full impact perhaps not apparent for decades.

In a post-retirement interview, former ASIO boss Duncan Lewis said while it was not only China that preoccupied the Australian authorities, it was "overwhelmingly" China.

In the only interview Mr Lewis has given since retiring in September, he also urged Australia's Chinese community to help security agencies in the same way local Muslim communities identified threats of terrorist activity.

Asked what the Chinese government wanted from Australia, Mr Lewis said: "They are trying to place themselves in a position of advantage."

As well as targeting politicians, Chinese authorities were working to win influence in social, business and media circles, he said.

"I think there has been a blatant manipulation of the market to drive the price of Bellamy's down," Tasmanian independent MP Andrew Wilkie said.

"Espionage and foreign interference is insidious. Its effects might not present for decades and by that time it's too late. You wake up one day and find decisions made in our country that are not in the interests of our country," Mr Lewis said.
And, more:
Australia needs to consider banning the export of sophisticated technologies which could be used by China to boost its military and espionage activities, according to security experts.

The United States government is planning to restrict China's access to certain types of emerging technologies which could include quantum computing, 3D manufacturing and an algorithm that guides artificial intelligence.

John Lee, analyst on China's foreign and industrial policy, said Australia was "particularly exposed" to the US restrictions and the likely response from China.

In a new policy brief for the China Matters think tank, Mr Lee says Washington is pressuring its allies to join its efforts and Australia needs to respond.
You're damn right we should, starting with our own universities which are involved in profiteeting from the above atrocities.
It's not that Guy Rundle's worldview has no merit. More that he is busy fighting his brothers instead of the barbarians climbing over the gate. As the great leftist historian Eric Hobsbawm wrote in The Age of Extremes, when socialism and capitalism conflict it is a civil war between enlightenment systems. But when they confront fascism (such as the CCP system), both are aligned in the fight against the pre-enlightenment powers of dark ages overlordship.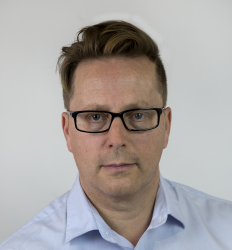 Latest posts by David Llewellyn-Smith
(see all)