In 2013, former Communications Minister, Malcolm Turnbull, abandoned plans to build a fibre to the premise (FTTP) National Broadband Network (NBN) across the majority of the country, instead replacing it with a multi-technology mix that included previously retired copper cabling.
This change was marketed as a cost-saving move. However, the huge amount of rectification works required quickly saw the price tag for the NBN surge from an expected $30 billion to around $50 billion.
As a result, taxpayers have been left with a questionable $50 billion NBN that costs customers more than the old ADSL service it replaced, and is often little faster, according to the head of the Australian Competition and Consumer Commission (ACCC), Rod Sims:
"We are now observing prices of low-speed NBN plans offered to new customers that are at least $10 per month higher than what consumers paid for equivalent plans on the ADSL network."

NBN wholesale prices for the 12-megabit plan will increase from $12.75 to $17.50 a megabit per second, but many consumers are already paying more for basic NBN plans than existing ADSL services.
On Friday, Malcolm Turnbull vigorously defended his changes to the NBN, arguing that it is delivering as promised:
Former prime minister Malcolm Turnbull has launched an impassioned defence of the National Broadband Network, labelling a core criticism of it "absolute BS"…

After a speech spruiking the benefits of innovation in business and government, Mr Turnbull sat down for a chat on stage with Matt Barrie, the CEO of freelancer.com…

Mr Barrie asked him about the NBN's relatively slow speeds by global standards, which have frustrated some customers – particularly those who never actually experience the maximum speed advertised under their plan.

"Despite spending $50 billion in Australia's biggest infrastructure project ever, today we're ranked 62nd for global broadband speed, 40 per cent slower than the global average," Mr Barrie said.

Mr Turnbull cut him off before he completed the question.

"Those statistics are absolute BS, Matt. Absolute BS. There is no comparable developed country which has as ubiquitous availability of high speed broadband as Australia. I mean, seriously," Mr Turnbull said…

"One of the great fallacies of broadband economics is the assumption that the amenity, that is to say the use or the utility to the customer, of broadband increases with the data rate in a linear fashion. It absolutely doesn't. But that is the sort of assumption that a lot of people in the tech sector just sort of blithely assume. It simply isn't right."

In other words, Mr Turnbull believes the speed issue is overblown.

He also highlighted the rise of streaming services like Netflix in the years since the NBN was first announced, saying that shift had drastically altered the nature of the industry.

"The assumptions underneath broadband have changed. If you go back when Rudd announced the NBN, back in 2008, we were talking about how long it took you to download a file, download a movie. What we've now got is a world of concurrent streaming," he said.

"So instead of people needing, intermittently, a very high data rate, you've got everybody wanting, needing, a substantial data rate – it might be with a number of devices, it might be 25, 30, 40 Mb/s, it might be 10.

"The bottom line is, that has put so much more demand on the network.

"You actually have a finite amount of bandwidth, and the demand – because of the streaming phenomenon – is increasing at a rate that had not been anticipated, other than by some very wise people, until recently."
So according to Malcolm Turnbull, the NBN has been built 'fit for purpose' and provides adequate speeds. However, the unanticipated rise of streaming "has put so much more demand on the network", and that is fast overrunning the "finite amount of bandwidth".
In other words, the NBN has not been built to be future proof and is likely to hit capacity constraints before it is even finished, despite its monstrous price tag.
As an aside, I reluctantly shifted to the NBN last week. Below is my internet speed immediately prior to the NBN's installation (under Telstra's existing cable broadband):

And here's my current speed (which is capped at 50Mbs) under the same priced NBN:

As you can see, I have given up significant download speed for better upload speed. This is a reasonable trade-off overall, but not worth the cost of investment in the NBN.
The NBN should have left city dwellers with decent internet alone (and simply renamed their existing service the NBN), and concentrated investment into areas without cable broadband.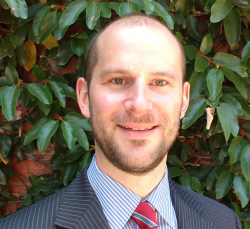 Latest posts by Leith van Onselen
(see all)