We're still waiting for Tim Toohey's last boom which was going to skyrocket interest rates in 2017. Now a new one is on the way, via AFR:
"We're going to see another 12 to 18 months of an upswing here," he said.

"The financial markets have been obsessing about 2020 being the year of the global recession but that veil's been lifted."

"The rate of change in [quantitative easing] shows very clearly that there was a very dramatic revision, or dramatic withdrawal, of US dollar liquidity from the central banks from the early part of 2018 through to the very recent period," he said.
I won't say it isn't possible. It is. There are three reasons to see an upswing ahead:
central bank liqudity;
easing trade tensions, and
rebounding US property driving global restocking.
The problem is that there are serious headwinds to each as well:
ECB, PBOC (and BOJ) liquidity rebounds are weak;
easing trade tensions rest on the very shaky assumption that a Hong Kong daisy cutter falling through a clear blue sky won't land, and
global restocking will be inhibited by tarrifs.
Once we factor in these VERY obvious risks then Tim Toohey's statement that "the worst of the cycle is behind us, the stimulus that's in place is important, data is improving" becomes nothing more than a large leap of faith.
Yes, if geopolitics calms down then growth will improve. IF. Tim Toohey clearly has no special insight into that, except to ignore it, which rather suggests the opposite.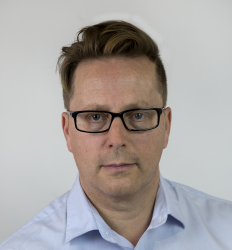 Latest posts by David Llewellyn-Smith
(see all)