Via News, this does not read well for anybody:
A group of 23 former fire and emergency chiefs tried repeatedly for several months to warn Scott Morrison and senior government ministers of a looming bushfire crisis.

Had they been successful in their requests for a meeting, the group would've urged authorities to immediately lease aerial firefighting resources from overseas, they say.

Those aircraft would've been invaluable in battling the blazes that have so far destroyed one million hectares of bushland, at least 300 homes and claimed the lives of four people.

Greg Mullins, former commissioner of the NSW Fire & Rescue Service, said he and the other seasoned experts from around Australia pleaded with the government to hear their concerns.

The group, Emergency Leaders for Climate Action, first wrote to Mr Morrison in April and then again in September. Those requests fell on deaf ears, with the letter bouncing between multiple offices.

"This is very frustrating," Mr Mullins said.

"Had we spoken back in April, one of the things we would've said is to try to get more aircraft on lease from the northern hemisphere because (we knew) this was going to be a horror fire season. They can be a decisive weapon."
There are no fires. There is no warming. There is only…shhhhhh…at New Daily:
Former fire chiefs from across Australia have hit out against an "unofficial gag order" on speaking about what they say is a climate emergency.

Former Fire and Rescue NSW commissioner Greg Mullins said Australians faced a "new age of unprecedented bushfire danger".

Mr Mullins was speaking at a joint press conference with former Queensland Fire and Emergency Services commissioner Lee Johnson, ex-Country Fire Authority Victoria chief executive Neil Bibby and former Tasmania Fire Service chief fire officer Mike Brown on Thursday.

They form part of a coalition of 23 fire and emergency leaders from every state and territory, known as Emergency Leaders for Climate Change.

"This fire season is going to go for months, so do we just simply get gagged? Because I think that's what's happening," he said.

"Some people want the debate gagged because they don't have any answers.
More "quiet Australians".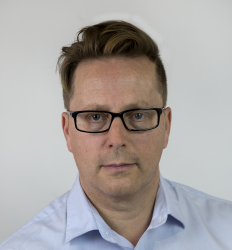 Latest posts by David Llewellyn-Smith
(see all)