The NSW Government plans to overhaul state planning laws next year in a bid to turn Sydney into a 30-minute city:
In a speech to the Committee for Economic Development of Australia (CEDA) on Wednesday, Ms Berejiklian will outline a vision for the state's planning system, which will be her focus next year.

Her State of the State address will outline what the government will change, including reducing assessment timeframes and making e-planning mandatory for metro councils.

The government will also "supercharge" new hubs to ensure people can live close to their work as well as fix the uncertainty of developer contributions…

"The current system does not give investors certainty – some planning proposals are taking years to determine and there are too many layers of bureaucracy which is unacceptable," she said.

"Under the new reforms, we will deliver the simplest and most effective planning system in Australia that creates thousands of jobs and improves the way people live and work, right across the state"…

"At the heart of this hub strategy will be high quality jobs near where people live. This strategy is the next step in the government achieving its vision for 30-minute cities."
One wonders why policy makers and commentators continually ignore Infrastructure Australia's projections. These show that no matter what Sydney does to cope with its population (read migrant) influx – i.e. builds up, spreads-out, or does a combination of the two – public transport's modal share will barely increase, road congestion will dramatically worsen, and access to jobs, schools, hospitals and green space will all deteriorate as Sydney's population balloons to 7.4 million people respectively by 2046 (let alone to nearly 10 million by 2066):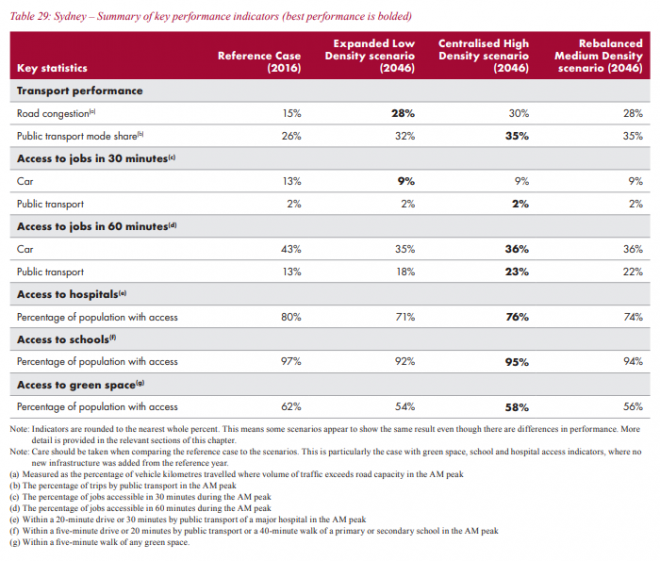 As shown above, access to jobs within 30-minutes in Sydney will fall from 15% currently to just 11% under the best case scenario.
One wonders whether these gaslighters even bothered to read Infrastructure Australia's report? Because if they did, they might think twice before spinning urban planning fairy tales.
On a related matter, the NSW Government deregulated the building industry in the 1990s and early-2000s, and slashed 'red tape'. And look what happened: literally hundreds of flammable and crumbling high-rise apartment complexes were built.
Sydney, be afraid, be very afraid. Gladys' "30-minute city" is really just a euphemism for new laws that allow construction of mega-high-rise buildings right across Sydney. Except of course in Woollahra and Mosman, where the wealthy elites live.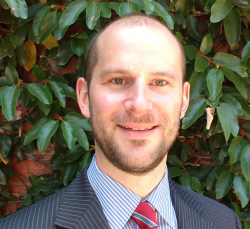 Latest posts by Leith van Onselen
(see all)