So says the AFR:
Property experts say Melbourne property prices could be stalling after four multimillion-dollar properties failed to attract a bid in the past week.

Middle markets in Sydney and Melbourne, where properties range from between $1 million and $3 million, continue to be pushed along by investors, first home buyers and downsizers, particularly around inner-city postcodes.

But an increase in the number of sellers in Melbourne, attracted by rising prices and high clearance rates, is increasing competition and "rattling a few sale campaigns, which are not going to plan," says Cate Bakos, a buyers' agent.

…buyer fears about poor construction, oversupply and flammable materials continue to hold back demand, according to market specialists.
Characteristic of a very thin and vulnerable market. That said, there is little evidence of any material slowing in Melbourne yet: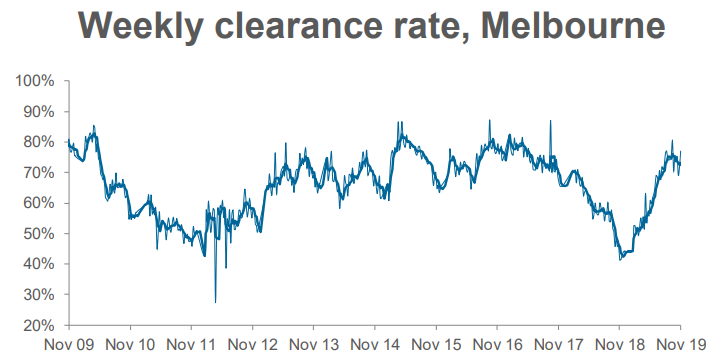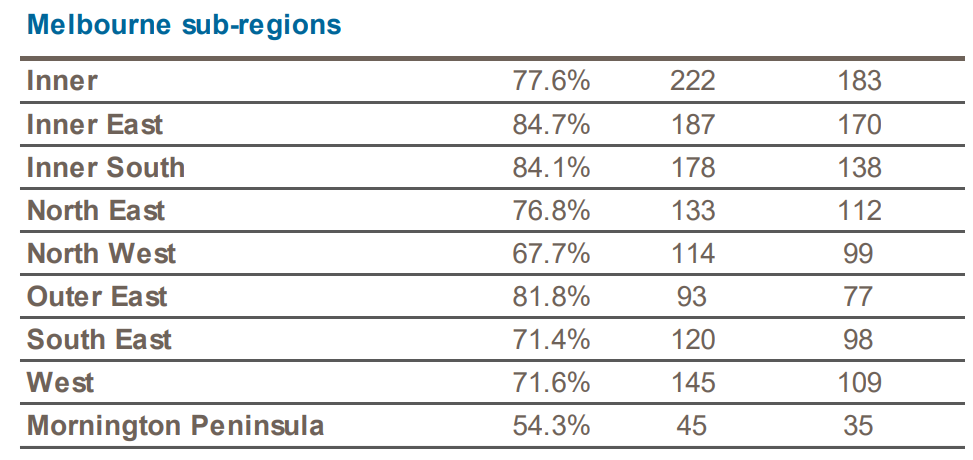 I do expect the market to ease next year as the economy refuses to bounce, in part thanks to consumer doubts about apartments.
And a goodly external shock would test it, with unhappy results I'd wager.
David Llewellyn-Smith is Chief Strategist at the MB Fund and MB Super. David is the founding publisher and editor of MacroBusiness and was the founding publisher and global economy editor of The Diplomat, the Asia Pacific's leading geo-politics and economics portal.

He is also a former gold trader and economic commentator at The Sydney Morning Herald, The Age, the ABC and Business Spectator. He is the co-author of The Great Crash of 2008 with Ross Garnaut and was the editor of the second Garnaut Climate Change Review.
Latest posts by David Llewellyn-Smith (see all)